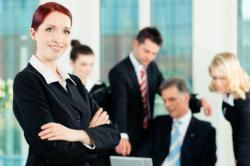 Washington, D.C. (PRWEB) January 19, 2013
In a highly populated area such as Missouri, entrepreneurs are yet to face another challenge: establishing and expanding their network as well as strengthening their credibility across the state.
Missouri State Business Network rewards members with special discounts and concierge services in addition to their business development, personal branding, networking, and advertising solutions. They offer members a partnership where they enjoy special treats while they take care of building their network and nurturing their image with the positive publicity that every business needs.
Increase Your Exposure:
The journey of a business to the peaks of success is strictly related to its visibility in its targeted market and industry. Thus, entrepreneurs focus their efforts on increasing their exposure through different marketing tools. Missouri State Business Network has thus created a powerful tool that will efficiently showcase members and their businesses in Missouri and throughout the country.
The U.S. Almanac is the publication where members earn inclusion among the prestigious ranks of premier professionals, gaining valuable credibility through this third party endorsement. The U.S. Almanac is syndicated across many industries throughout the United States. It reaches a variety of private, government and corporate institutions revealing the greatest career accomplishments of featured members. Considered as one of the most efficient advertising tools, the Almanac is members best ally in their efforts to raise brand awareness and strengthen their credibility as a business.
The Missouri State Business Networks printed materials are widely appreciated for their efficiency as marketing tools:


Certificate Of Recognition – Missouri State Business Network endorses the achievements of their members to their respective clients, adding up value to their credibility and transforming their business into a trusted and accredited brand. Their customized Certificate of Recognition featuring their Platinum Seal is a premier tool that certifies members as well-established brands.
Work+Life Magazine – Members of the MO-SBN network feature their articles, insights, commentaries, business tips and ideas into the networks magazine, Work+Life, which thus becomes a highly efficient channel to extend their network, advertise their business, and increase their visibility.
About Missouri State Business Network:
Missouri State Business Network (MO-SBN) is a career and business development program established to promote job growth, commerce and networking. It is equipped with the tools, expertise and connectivity to help businesses expand their influence while forging strategic alliances necessary to attain higher levels of achievement. With its integrated infrastructure, MO-SBN holds a powerful online platform for building fundamental connections on a local, state and national scale.