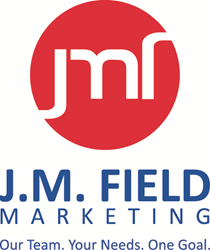 Fort Lauderdale, FL (PRWEB) April 21, 2015
In a recent article from USA Today, it was reported that 44% of Fortune 500 companies failed Googles mobile-friendly test. Most people dont realize that the time to go mobile-friendly is now. The process to design a mobile responsive website is easy, especially when you have a team of web marketing professionals that know how to optimize your Internet presence. More and more people are using mobile devices to browse and buy online, so dont let your website get downgraded by Google because its not optimized for mobile.
According to ABI Research, 24.4% of overall E-commerce revenues will be from mobile commerce by 2017. ComScore.com also mentions that the m-commerce portion of total E-commerce dollars saw a 47% growth in 2014. By failing to have a mobile-friendly, responsive website, businesses will miss out on the opportunity to gain conversions from a mobile audience.
Forbes also reported on this in a recent article, 5 Tips To Optimize Your Mobile Site Before April 21, in which Jack Field, President of J.M. Field Marketing stated Perhaps one of the most useful techniques for mobile site optimization is responsive web design, a method by which your website responds to its environment.
Nicholas Thompson, CBS News contributor and editor of New Yorker.com, also reported on how Google will be downgrading websites that are not mobile ready and what makes a website optimized for mobile. He also stated in the report how it is getting easier and easier to make your website mobile-friendly and you should do it now because mobile use is only going to continue to grow.

For more information on mobile-friendly websites, contact us http://www.jmfieldmarketing.com.
About J.M. Field Marketing
We offer a seamless integration of marketing solutions, from web design, web development and E-commerce services to product fulfillment, printed collateral and web-based inventory management. The companys mission is to work as a direct extension of its clients brand providing the services every business needs to help increase revenue in todays competitive market. With over 205,000 square feet in storage capacity, our pick and pack services provide assistance and advantages to our clients in materials production, online order processing and web-based inventory management.

Our clients include the banking industry, travel industry, entertainment industry, security industry, hair care products and more.