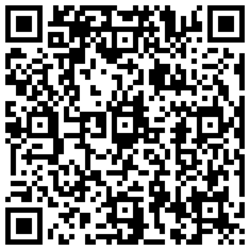 Cleveland, Ohio (PRWEB) October 19, 2011
Mongoose Metrics, an enterprise-level phone conversion optimization company and leading call tracking solutions provider, announces today from the eMetrics Marketing Optimization Summit in New York, NY, the launch of its QR Call Tracking solution. Mongooses technology enables marketers to integrate QR codes into their call tracking campaigns to maximize conversions via web and mobile devices. QR Call Tracking connects Smartphone users to advertisers at the right time in the buying process and provides behavioral data to the advertiser.
Quick Response codes (QR Codes) are growing in popularity as marketers identify new ways of integrating these bar codes into their campaigns. Nearly two-thirds of people in a recent study have seen a QR code, with approximately one-third of those having used one.
Marketers use QR codes to link users to digital content on the Web and drive a number of phone actions including email, SMS and connecting a mobile device to a web browser. Now marketers will be able to take things a step further by integrating QR codes with call tracking technology.
Mongoose Metrics co-founder, Stephen Abbey says, The ability to integrate QR codes with call tracking to attach call session data is powerful for marketers because it helps them understand the behaviors of their prospects. If a marketer understands what drives conversions, they can refine and optimize those efforts over time to drive up conversion rates.
For more information about Mongoose Metrics QR Call Tracking solution visit http://www.mongoosemetrics.com/blog/2011/10/17/increase-web-mobile-conversions-with-qr-code-call-tracking/
About Mongoose Metrics

Mongoose Metrics is the enterprise leader in phone conversion optimization and call tracking solutions. Mongoose is the authority for exposing what happens before, during and after phone conversations to assist clients with actionable data for quick and effective marketing spending. The company developed the industrys first patent-pending phone call tracking technology which integrates phone call reports into third party web analytics packages such as Webtrends, Google Analytics and Omniture SiteCatalyst. The companys innovations also include keyword level tracking solutions for online marketers who need to understand what paid search (PPC) traffic is driving phone calls. For more information about Mongoose Metrics products and services visit http://www.mongoosemetrics.com, call 1.877.784.0496 or follow us on Twitter @mongoosemetrics.
###