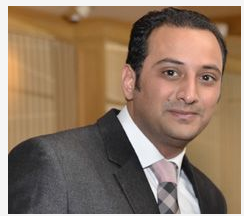 Los Angeles, California (PRWEB) May 24, 2014
Mortgage Professional America has recently announced its decision to include Pouyan Broukhim of PB Financial Group in the MPA Young Guns 2014. LAD Solutions has been selected to release the news to the press in order to attract more attention to this exclusive recognition.
The MPA Young Guns is just one of the honors from Mortgage Professional America that Broukhim has received as of late. Previously he was honored in the MPA Hot 100 2014 Guide for being one of the top mortgage professionals in the industry.
Pouyan Broukhim has been recognized by Mortgage Professional America as he has built up PB Financial Group to become one of the leading lenders in the state of California. Broukhim founded PB Financial Group back in 2006 after earning university degrees and licensing. Today, PB Financial Group is a small brokerage that is funding lending transactions with an average value of up to $ 2 million. This lending volume has made PB Financial Group one of the top hard money lenders in California. In the past two years alone, PB Financial Group has funded over $ 100 million in loans.
Mortgage Professional America has released the first year of the Young Guns Report for this year, 2014. The Young Guns report is a compiled guide to the top mortgage professionals that are younger than age 35 who have made a big impact on the mortgage industry. The list of names was collected from participants and the results were made into a list of 50 people who most deserve a mention according to MPA. This list is made up of people of all ranks in the mortgage industry including CEOs, tech people, and entrepreneurs. These people are seen by the MPA as being the movers and shakers in the future of the mortgage industry.
Information regarding the availability of the MPA Young Guns 2014 Report will be available on the Mortgage Professional America website. For any additional questions, the PB Financial Group public relations team will be available to answer such questions from media contacts.
About PB Financial Group: PB Financial Group was founded in 2006 by Pouyan Broukhim. PB Financial Group provides equity-based lending for real estate properties and has grown to become one of California's largest hard money lenders. The company works primarily with borrowers who do not meet the stringent requirements of conventional underwriting guidelines, such as investors, home rehabbers, corporations, probate estates, and sub prime money borrowers and more. For more information regarding the company, visit pbfinancialgrp.com.