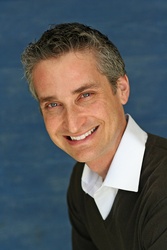 Los Angeles, CA (PRWEB) April 13, 2010
Nationally renowned motivational speaker Scott Greenberg of Jump Start Performance Programs has launched a new web site. Hosted at http://www.scottgreenberg.com, the web site promotes his services as a leadership and management consultant, and as a motivational business speaker on the subjects of resilience and peak performance.
In addition to promoting his motivational speaker services, Greenberg also intends to have his web site be resource for clients. The site features motivational articles, videos, leadership strategies and Scotts blog.
"Many motivational speakers promote themselves on the web. says Greenberg. Id like this web site to be an ongoing, evolving source of information, inspiration and discussion."
In addition to countless corporate clients, Scott Greenberg is also one of the most popular youth motivational speakers in North America, presenting school assemblies, student leadership workshops and staff development training. The new web site is designed to have wide appeal, with separate pages specifically geared towards business, educator and student audiences.
About Scott Greenberg:

In 1992 Scott Greenberg dropped out of the New York University Graduate Film School after being diagnosed with cancer. Inspired by his grandmother, a Schindlers List holocaust survivor, Scott beat the disease and went on to run the Los Angeles Marathon to raise money for cancer research. Since 1996 he has become one of the top motivational business speakers on the subjects of leadership, resilience and peak performance. Clients include Cargill International, the Young President Organization and the U.S. Department of the Interior. He has written three books on leadership and is a contributing author to Chicken Soup for the College Soul.
###