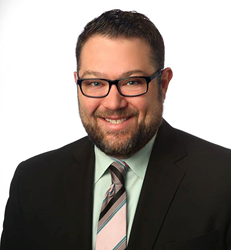 Overland Park, KS (PRWEB) January 09, 2015
Motofuze, LLC, a company that offers retailers a single login platform that integrates all the tools they need to run their online social media, marketing and campaigning strategies in a revolutionary way, announced the promotion of Joey Little to the position of Vice President of Social Strategy. Little will continue to assume responsibility for product development and will be tasked with ensuring the organizations continued growth and success.
Prior to this promotion, Little excelled as MotoFuze Director of Product Development, where he developed strategic products focused on content and social marketing solutions, along with reputation and review building, instrumental to the companys ongoing success. He draws on 9 years of experience in the social and digital marketing marketplace with companies such as Cumulus and VinSolutions.
I worked with Joey as part of the executive team at VinSolutions, he is a natural fit with the MotoFuze Social CRM products we are developing," said Mike Dullea, CEO and managing partner of MotoFuze. "He is widely known as an expert in the automotive marketing industry and I look forward to hearing him speak at the upcoming automotive conferences.
Joey shows a superlative knowledge of social media as it relates to the automotive industry, Amanda Perigo, Business Development Manager for the Kaizen Automotive Group, said. He is creative in his thinking and shares ideas that are both original and effective. Joey is a real people person and goes above and beyond for his clients to ensure that they are getting the highest return on investment possible.
MotoFuze helps retailers implement results-oriented marketing strategies that increase market share and profitability by building the brand, attracting more high-quality opportunities, improving sales and service revenues, and increasing customer satisfaction and loyalty.
About MotoFuze (http://www.motofuze.com)
MotoFuze, LLC has the leading Dealership Social CRM and Content Management Platform that helps retailers find, engage and market more customers profitably. Their all-in-one social and content marketing system includes social CRM, digital marketing, search marketing, online advertising, social media marketing tools, website enhancement products, sales force automation, loyalty management and reputation management. The Social CRM and Content Marketing Management System has complete mobile integration and is accessible from any mobile phone that has access to the Internet, including both Android devices and iPhones. Their strategic consulting team, which specializes in retail strategy and process training for large dealer groups and individual dealerships, installs the MotoFuze Social Media and Content Marketing Management System.
About Joey Little
Joey Little has shown tremendous success in growing business and building strong relationships with automotive leaders through Internet marketing, social networking, and online public relations. His leadership has directly contributed to a growth trajectory that has ranked businesses on the Inc. 500 fastest-growing companies list. Joey is a highly regarded Internet marketer, innovator, and respected voice in the automotive industry.