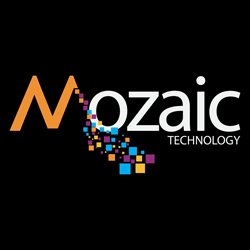 Grand Junction, Colo. (PRWEB)
June 30, 2015
Mozaic Technology today announced the launch of http://www.mozaictech.net, a new and simple way to build and maintain sleek, robust, sophisticated websites complete with all the functionality you can imagine.
Mozaic Technology is a start-up based in Grand Junction, Colo., and funded by venture capitalist John G. Nelson. Mozaics software as a service lets businesses and nonprofits create responsive, professional websites powered by WordPress and utilizing the popular Divi 2.4 theme, which features its exclusive Divi Page Builder. The Divi Page Builder makes it so a novice can build a beautiful website without having to write a single line of code. Mozaic also offers front-end drag-and-drop themes.
We wanted to build a platform that leverages WordPress strengths but yet strips away its complexities, and weve done that, said co-founder Todd Simon.
Mozaics platform is integrated with more than 70 functionality tools built-in to include event and calendar management, e-commerce, newsletter subscription and generation, social media integration, email marketing, wikis, forums, appointment-setting, courses and seminars, fundraising tools, custom CRM, SEO tools, analytics, CSS Hero, Divi Booster and so much more.
WordPress is used by 20% of the worlds websites. Why reinvent the wheel when we can make it better, said co-founder Dorsey Coe.
For $ 16/month, clients get all this functionality plus hosting, security, maintenance and back-ups. In addition, clients get three websites and unlimited bandwidth for the monthly subscription.
Mozaic launched in beta in May and is welcoming clients who want to transfer their existing site to the platform as well as new clients who dont have a website.
If your business or nonprofit doesnt have a presence on the Web, then you are not in business, Nelson said. Mozaic offers an easy and simple gateway to get your business online. We specialize in a pain-free experience.
The Business Times of Western Colorado recently profiled Mozaic Technology in its June 25 issue.
Visit Mozaic online to sign up for its service and follow the company on Twitter @MozaicTech and on Facebook.