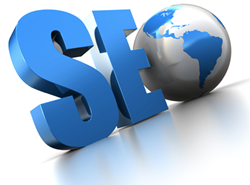 Austin, TX (PRWEB) July 25, 2013
While every company should strike a good balance between on- and off-site search engine optimization (SEO), there isnt a magic formula for how much effort should put into each one. Some experts say on-page SEO accounts for only 25 percent of the ranking.
That 25 percent though is very important to help search engines know how to rank a website. It creates the compass for the site. If one skipped over it and did the other 75 percent, they might find their company in the east wing when they needed to be in the north corridor.
Going the distance doesnt matter if one doesnt know where they are going. On-page SEO does more than just define a site for search engine rankings. It assures that consumers will find it easy to navigate as well. That is the end purpose of SEO, after all: to better serve consumers on the web.
One by Force
There are three basic reasons why search engines will crawl a site. The first is that spiders will come when a site is first created. This might take a few months but they will come automatically (no need to submit anything). The next two are based on how often a sites content is updated and if one re-submits their site to be crawled.
Before digging into the following explanation of what an optimized website looks like, one might want to run their website through this free on-page SEO crawler to see what the websites on-page analysis looks like.
The Good:
1. Title Tags
Title tags appear both in search engine results pages (SERPs) and on the websites tab. They are one of the more important on-page features because they give a clear definition to search engines on what people should find on that page.
Every page should have a different and relevant title tag

Title tags should be no longer than 70 characters (including spaces)

Optimal example: Primary keyword | Secondary keyword Brand Name
2. Meta Description
While meta keywords are no longer important to on-page SEO, meta descriptions are still very relevant. Once again, the description should be specific to that page as it will show under the title tag in the SERPs.
Maximum 160 characters (including spaces)

Includes targeted and relevant keywords for that page

Entices the user to click on the link in the SERPs
3. Infrastructure and Internal Linking
Websites should have a simple, comprehensive and easy-to-use navigation. One should make sure a search bar is always on the page and breadcrumbs help direct both the spiders and customers through the site. Its important to try to make all important information no more than three clicks away from the homepage.
4. Keywords
Each page should be assigned different keywords. Keyword density should, at the very max, be three percent of the pages content. The spiders no longer tolerate keyword stuffing and one will get banned from the search engines.
A good strategy is for one to choose one or two keywords to relevantly apply to their site. For example, the health section of a womens magazine should use the keywords womens health and fitness at appropriate places on that page. One should make sure to include versions of the keywords in the title tag, meta description, internal linking on other pages, headline and breadcrumbs.
5. XML Sitemap
A Sitemap.xml is the guide one writes out for the spiders to follow. Site owners should include the importance of each page in the XML.
Sitemap.xml is different than the websites sitemap. Sitemap.xml is strictly for spiders.
Website owners should also create one to help users navigate their site.
The Bad:
Doing the suggestions above will get one on the good side of spiders and their greater counterpart, search engines. But spiders do have a bite if the website isnt up to code.
One should look out for the following three common mistakes that could hurt their on-page SEO:
1. Duplicate content: Whether it is duplicate content on the site or someone copying the information, in order to eliminate the possibility of a penalty, one should use rel=canonical or another technique.
2. Page load time: How quickly a site loads matters to Google and to the busy customer. Its important to learn what might be slowing down the load time and fix it.
3. Broken or spammy links: Googles most recent update to their algorithm punishes sites for spammy links. Many websites, especially large ones, can accrue broken links over time and even missing pages. One can use 301 redirects to save inbound links and the SEO value of those links.
The Ugly
Do aesthetically ugly sites affect SEO? It depends on how one looks at it. One can use a simulator to see their site through the eyes of the spiders. One might be hiding important keywords and navigation in JavaScript, Frames or Flash.
According to Stanford Persuasive Technology Lab, 46 percent of people say that website design is the number one factor in determining a companys credibility.
Bad design can also cause a high bounce rate because people are repulsed by the hoard of text and lack of organization and leave. The best websites have ease of interaction and cohesive branding.
Images add a little extra benefit to help SEO called the alt tag. Its a short description one adds to images in case they arent shown. One should use keywords related to the image to help on-page SEO. Its proven that a picture of a smiling person on a website will increase conversions and leads.
First and foremost, it should be about helping consumers. Usability testing is a great way to make sure design doesnt interfere with functionality.
Two by Choice
There are two other times Google will crawl a site:
1. Companies should update their site often to keep consumers informed and to qualify for the freshness factor in search engines. When one updates their content, the spiders will once again crawl the site. This is a good time to make any SEO updates and to continue to perfect content and interlinking strategy.
2. At anytime, one can submit a website to be re-crawled by spiders. For instructions to submit a site, one should go to Googles webmasters page.
To see the blog, A Beginner's Guide to On-Page SEO with links to all sources, click here.
Shweiki Media's mission has always been to help publishers improve by providing the most profitable, hassle-free printing experience possible. This includes guaranteeing the highest quality product, exceptional customer service and on-time delivery.
As a printer and publisher, Shweiki Media also believes that this hassle-free experience includes making their clients better. Utilizing relationships with industry experts, Shweiki Media strives to educate clients and help them thrive in the exciting world of publishing–while having lots of fun along the way!
For more great info from and about Shweiki Media and its postcard, flyer and magazine printing, please check out shweiki.com, follow us @ShweikiMedia and "like" us at Facebook.com/shweikimedia.