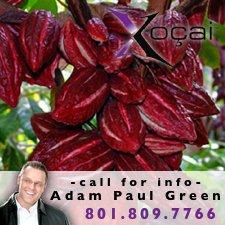 (PRWEB) January 06, 2013
As part of its ongoing efforts to keep distributors worldwide up-to-date on the latest product and network news, Marketing Xocolate International Corporation (MXI-Corp) has commenced a new program, Thrilling Thursdays. Thrilling Thursdays are semi-monthly postings of announcements, news, network and distributor recognition and rank advancements.
In our industry, changes, good news and product updates are always happening and Thrilling Thursdays are the best, most efficient way to share this news with our worldwide network, said Andrew Brooks, founder and executive vice president of MXI-Corp. We have launched these Thursday announcements to make information more readily available and to keep that communication channel open with our distributorship.
Thrilling Thursday announcements are posted on the MXI-Corp Website twice a month.
Typically, Thrilling Thursdays include a letter from a member of the MXI-Corp executive management team, updates from Xo