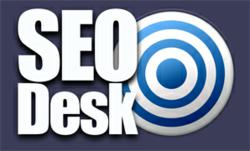 (PRWEB UK) 17 December 2012
Tern Consultancy is a big name in the mystery shopping business with over twenty years experience within the mystery shopper industry, providing their service to both small and large businesses whether local or national. Tern has been experiencing growth in recent years, as their portfolio of clients increases and they continue to develop long working relationships with a loyal customer base. They provide a premium service without the premium price tag, being able to deliver bespoke shopping programmes to any business in any location throughout the United Kingdom. As well as their mystery shopping programmes, Tern offer customer satisfaction feedback surveys and compliance audits, marketing themselves as 'The Mystery Shopping Company'.
However, a Google, or other search engine such as Yahoo, Bing or Ask, search for 'mystery shopping' will return one hundred and six million results, with Tern currently featuring on Page One. As an expanding national company, Tern need to be a front page result as some 85% of potential clients will not go as far as the second page, and will more often than not choose to consult search engines over traditional but obsolete methods such as the yellow pages. To truly compete as a nationwide mystery shopping presence, http://www.tern.co.uk will need to be optimised for search engines. Reflecting this belief they have turned to SEO Desk, the industry leaders in SEO, to accomplish this.
Mystery shopping refers to a market research tool employed by most high street chains to develop and record customer satisfaction ratings and retail information. Tern offer this service and more, and have an impressive reputation within the industry with various case studies and testimonials posted on their site. Nevertheless, Tern need to be the number one search engine result so that potential customers can recognise their various edges over the competition. By working with SEO Desk as their milestone 150th customer to optimise their website, Tern will see a huge increase of website traffic as a result of their new search engine ranking. This, in turn, will increase productivity and profitability as the extra exposure almost always leads to an increase in clientele.
By utilising various key words involving the services that Tern have to offer, SEODesk can naturally increase Terns search engine ranking, quickly and efficiently getting them closer to the precious number one result spot. Mystery shopping is an increasingly popular and necessary tool for any company providing a service and selling products. To keep expanding and seeing success Tern need their website to be optimised for search engines, especially as Terns nature as a mystery shopping business means they do not have shops that customers can simply walk into, by identifying the key words that relate to their services and using them in a way that creates positive SEO. As a result, if a client is looking for a mystery shopping firm and searches for 'mystery shopping', http://www.tern.co.uk will be the first thing they see, thanks to SEODesk.