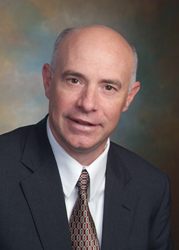 Newark, NJ (PRWEB) February 12, 2015
A recent New Jersey Supreme Court decision may make it tougher for employers to treat workers as independent contractors, potentially increasing their exposure to claims for wage and hour, and other labor-law violations, warns James P. Anelli, a shareholder in the Newark office of the national law firm LeClairRyan.
The closely watched case, Sam Hargrove et al v. Sleepys LLC (A-70-12) (072742), involved plaintiffs Sam Hargrove, Andre Hall, and Marco Eusebio who delivered mattresses for Sleepys, LLC. The plaintiffs asserted that they were employees of the mattress retailer, but claimed the company caused them to sign Independent Driver Agreements that misclassified them as independent contractors, improperly depriving them of health insurance, deferred compensation benefits, medical or family leave, and other employee benefits in violation of state wage laws.
The New Jersey Supreme Court determined, for the purposes of New Jerseys wage laws (and overtime), that the so-called ABC test (derived from New Jerseys Employment Compensation Act) would govern whether an individual is an employee or independent contractor, says Anelli, whose practice includes the representation of management in employment discrimination and labor litigation.
Many individuals currently treated as contractors will now be deemed to be employees since they cannot meet all three criteria set forth in the ABC test, he warns. Thats because, unlike other tests that weigh multiple factors to determine a workers status, the ABC test uses a rigid analysis under which three criteria must all be met: