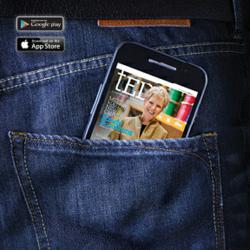 (PRWEB) May 11, 2013
The National Association of Electrical Distributors (NAED) today launched the new tED magazine app for Android and Apple platforms. The app is user-friendly, interactive and available free of charge.
Our ultimate goal was for our readers to have the best possible experience, Scott Costa, publisher, tED magazine. Thats why we partnered with one of the best magazine app developers, GTxcel, in the country.
The major feature is that the reader can navigate within the app. When the reader clicks links within an article or ad, they go directly to the additional information. Then the reader can go back to the original story.
To download the app, go to the App Store or search for ted magazine on Google Play.
The NAED is the trade association for the $ 70+ billion electrical distribution industry. Through networking, education, research, and benchmarking, NAED helps electrical distributors increase profitability and improve the channel. NAED's membership operates in approximately 4,400 locations internationally.
###