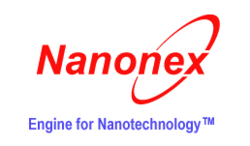 (PRWEB) November 29, 2012
Nanonex, a developer and manufacturer of user-friendly nanoimprint lithography (NIL) tools used in both research and manufacturing, attended the 11th International Conference on Nanoimprint & Nanoprint Technology in Napa, California from October 24 to 26.
Professor Stephen Y. Chou of Princeton University, founder of Nanonex Corporation, served as the Chairman of 11th International Conference on Nanoimprint & Nanoprint Technology (NNT). During the conference, Nanonex introduced its low-cost, high-throughput, large-area patterning of 3D nanostructures with sub-10 nm resolution and accurate overlay alignment nanoimprint lithography (NIL) solution.
Nanonex also introduced its new nanoimprint lithography (NIL) manufacturing systems which are based on Nanonexs unique and patented nanoimprint solution and Air Cushion Press (ACP) technology.
About NNT Conference

The NNT Conference is recognized as the foremost international meeting dedicated to imprint lithographic science and technology and its application to micro and nanofabrication techniques. The conference brings together engineers and scientists from industries and universities from all over the world to discuss recent progress and future trends.
For more information about International Conference on Nanoimprint & Nanoprint Technology (NNT) please refer to:

http://www.nntconf.org/
About Nanonex Corporation

Nanonex is the inventor of nanoimprint lithography, the worlds first nanoimprint lithography company, and the worlds leading provider of nanoimprint solutions that include equipment, masks, resists and processes. Nanonexs patented and proprietary nanoimprint lithography (NIL) solutions and Air-Cushion PressTM can manufacture 3D nanostructures with sub-5 nm resolution, large-area uniformity, accurate overlay alignment, high throughput, and low cost. Nanonex NIL solutions have been adopted by a broad spectrum of industry applications, such as optical devices, data storage, displays, light emitting diodes, semiconductor ICs, biotech, chemical synthesis, and advanced materials. Nanonex has over 100 customers and an installed base of more than 60 tools world-wide. Visit http://www.nanonex.com for additional information.