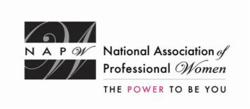 Garden City, NY (PRWEB) February 07, 2013
Members and guests of the NAPW Santa Clarita, CA Local Chapter gathered on December 12th for a professional networking meeting at Georges Bistro in Valencia.
During the Year-End Holiday Social Networking event, members and guests created greeting cards for soldier overseas and heard from experts about how to survive in the event a natural disaster hits. NAPW Santa Clarita Local Chapter President Nicky Dare Eddy also announced that Actress and Animal Activist Tippi Hedren will be the guest speaker at the Chapters meeting in January.
The Chapter President started the meeting by warmly welcoming members, guests, and the guest speaker, Stephanie English of the LA County Fire Department, to the event.
This is your meeting, your success, your networking group. Share, learn, and grow together, she enthusiastically said to the group of professional women.
She then revealed to the group who would be next months guest speaker.
Our special guest speaker in January will be the actress Tippi Hedren, who starred in the classic Alfred Hitchcock movie The Birds in 1963, she said. Ms. Hedren is also a founder of The Roar Foundation/Shambala Preserve. The meeting topic will be Embracing the New Year with Health & Happiness.
The next Santa Clarita Chapter meeting will be held at Georges Bistro on January 12th at 6:00 to 8:00pm.
The President then spoke on behalf of one of the guest speakers scheduled to talk at the December event, Sharon Ventrice of Prayer Angels for the Military of Santa Clarita. She told the crowd that Sharon was unable to make the meeting because she had to attend the Christmas Lighting for Gold Star families at City Hall.
She said that when asked how Chapter members could be part of the holiday packages that are sent to troops that are stationed overseas, the only items that stood out from the traditional requests of blankets, socks, granola bars, etc., were holiday cards and letters. To that end, Nicky brought holiday cards with her to the Chapter meeting and invited members and guests to write a message to the soldiers.
Our hearts were touched as this was the only item our troops were looking for to light up their Christmas from afar.
We thank each one of them. God Bless our troops, said the Chapter President.
The evening was filled with an ambiance of holiday spirit and camaraderie. It was a great evening spent with everyone in the room.
During dinner, the Chapter President, an Outdoor Enthusiast, Mentor, and Survival Strategist, shared survival tips and advice that tied into the evenings meeting topic: Natural Disasters and Emergency Preparedness: Strategizing Your Safety and Survival.
As we all know, it is not if, it is rather when it happens, she reminded the crowd.
The meeting topic chosen was ideal since during hectic holidays such as Christmastime, people neglect to maintain their guards in their surroundings, and maintaining their situational awareness. The Chapter President had invited Stephanie English, Community Liaison from the LA County Fire Department, to present some helpful tips and tools that could be used in preparation by members and guests in the event of natural disasters situation.
According to the Fire Department survey, the highest peak time for them to receive calls is during Christmas, simply due to Christmas trees. Everyone needs to be more responsible and careful in maintaining Christmas trees during the holiday season, as far as watering them, attending them, poor wiring, buying trees that are already dry, etc.
Members and guests were delighted to receive the helpful information to better prepare themselves that can be applied not only to emergency situations, but also during the holiday season, said the President. The key is to maintain our situational awareness and be vigilant.
The presentation was filled with many interesting tips and useful ideas, and members and guests received helpful guides for families, children, and animals; pet emergency preparedness plans, and guides to preparing essential emergency tools and kits at home, such as survival bins filled with related emergency items for 72-hour supplies. Stephanie English, from the Los Angeles County Fire Department, also gave a very insightful presentation on preparedness to all members and guests.
The room was filled with lots of great information! We also shared important brochures and kits during the meeting, including special raffles of emergency kits and tools, said the Chapter President.
The President encouraged members and guests to prepare, if they dont have it yet, their own survival bins at home. The group agreed to monitor each month their list of items, such as water bottles, canned foods, emergency kits and tools, etc., to ensure they will be good as 72-hour supplies. Many members were delighted to receive such new information, and wanted to start immediately on assembling their own survival bins at home, and obtaining other emergency supplies.
The guest speaker thanked everyone and expressed her gratitude for being part of the Chapters special night during the holiday season.
I am impressed by just how organized and structured this meeting has been; very well put together! Ms. English told the crowd. I appreciate you inviting me to speak tonight.
Nicky Dare then asked everyone to take a few minutes to introduce themselves to the crowd and talk about their careers, professional goals, and interests. She asked the questions: Why NAPW?, What would you like to gain from this experience?, and What are your goals for next year?
Each member and their guests introduced themselves, and shared with the others their businesses and any topics and/or insights they wished to share. Some of the members thanked the President and guest speaker for their tips on emergency preparedness. Special raffles gifts of emergency kits and tools were nicely wrapped ready to be given to two lucky winners at the end of the meeting. These were provided by the Chapter President.
Nicky Dare acknowledged those members who have been consistently attending the meetings since the first month in October. The member retention for the Santa Clarita is estimated as high as 90 to95%. Many members bring guests to each meeting.
So far, to date, ten nonmembers have attended meetings. We need to keep growing! said the President. We have consistently increased our attendance rather significantly every month, with a balance of members and guests or nonmembers.
The NAPW Mission and Brand Promise were read by Terese Anthony. The Chapter President then made a number of announcements including current news and updates: NAPW has reached its goals of 400 chapters, nationwide as of the month. Also, NAPW has announced its annual Conference will be held April 26th in New York City. Nicky suggested that the Chapter make its own T-shirts that could be worn by members during community activities to promote the NAPW Santa Clarita Local Chapter. Everyone agreed and liked the suggestion.
We should be proactive and become part of the community in giving back; after all, this is part of our mission statement, said the Chapter President.
In recognition of the holiday season, Chapter member Erica Bristol led the group in a White Elephant holiday gift exchange. Everyone brought small gifts, not more than $ 10, gift-wrapped and numbered, but without names on them. Each person who brought a gift was given a number, and when the number was called out, that person chose a gift. However, if any person wanted to take away a gift that was already chosen, that was allowed, but for no more than two times.
This was a brilliant idea suggested by Erica Bristol. It was the highlight of an evening that was