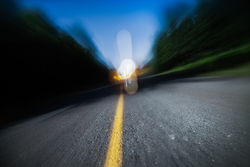 Canadian, Oklahoma (PRWEB) March 02, 2015
The National Highway Traffic Safety Administration (NHTSA)
NHTSA released the results of its 2014 Roadside Survey of Alcohol and Drug Use by Drivers this month. Survey findings reveal that while the number of drivers having alcohol in their system decreased by one third since 2007, those testing positive for drugs capable of interfering with their driving increased to almost a 1-in-4 ratio.
Survey data was collected from 300 roadside survey sites nationwide. Participation was voluntary, and drivers were paid for their time. Drivers were assured that collected data would remain anonymous.
Nighttime weekend hours found 8.3 percent of the drivers to have alcohol in their system, with 1.5 percent above the legal limit. That is a 30 percent decrease since the 2007 survey of a similar nature.