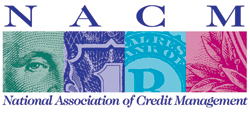 Columbia, MD (PRWEB) May 16, 2013
The premier educational event for commercial credit management is coming to Las Vegas. Held this year from May 18-21, the National Association of Credit Managements (NACMs) Credit Congress is an annual treasure trove of educational sessions and networking opportunities expertly designed to enhance the skills, abilities and careers of trade credit and finance professionals who extend business-to-business credit. The conferences expo features dozens of vendors and providers, the only place nationwide where trade credit and finance professionals can meet all of the industrys biggest leaders and service providers in one place.
This years program features presentations from some of the biggest names in commercial finance, notably Ed Altman, PhD, professor of finance at New York Universitys Stern School of Business and inventor of the Z-Score, a revolutionary tool used all over the world for predicting business bankruptcy. Attendees will also have the chance to learn from Super Session Speaker Jeffrey Ma of the now-famous MIT Blackjack Team who will explain how to harness the power of numbers to make better bottom-line business decisions.
In these still uncertain economic times, commercial credit and finance professionals must make every effort to guard their companies assets while leveraging risk as profitably as possible, both domestically and in the ever-growing international arena, said NACM President Robin Schauseil, CAE. NACMs Credit Congress gives credit professionals the tools they need to mitigate risk while helping to grow their companies and their own valuable network of colleagues and business contacts.
This years event will also provide the venue for a hearing of the American Bankruptcy Institutes Commission to Study the Reform of Chapter 11. Representatives from NACM member companies such as Cargill, Inc., Kraft Foods, Inc. and Samsung Electronics America will comprise two panels that will testify before the Commission, with one panel defending the inclusion of the 20-day administrative priority claim for goods sellers under Section 503(b)(9) of the Bankruptcy Code, and the other to encourage reclamation demand reform. The 20-day administrative priority claim grants unsecured creditors an administrative claim for goods shipped to a debtor within the 20-day period preceding the debtors bankruptcy filing. Opponents have argued that the provision should be repealed to help debtor companies reorganize more easily, but doing so would eliminate one of the Code's only remaining effective remedies available to trade creditors. The Code's preference provisions allow a debtor to reclaim certain payments they made to companies in the 90 days leading up to their bankruptcy filing. Preferences have long been a thorn in the side of creditors, as demands are often made without the proper analysis to verify validity and the potential of having to return payments often forces businesses into making overly cautious decisions.
"We are often reluctant to extend additional credit or stretch out payments from a customer, even if we believe a company's distress is temporary, simply because we want to avoid the time and expense of a preference situation," said Kathleen Tomlin, CCE, credit and collections manager with Central Concrete Supply Co., Inc., one of the preference panelists.
NACM welcomes walk-in registrants and the press.
ABOUT THE NATIONAL ASSOCIATION OF CREDIT MANAGEMENT

NACM, headquartered in Columbia, Maryland, supports more than 15,000 business credit and financial professionals worldwide with premier industry services, tools and information. NACM and its network of affiliated associations are the leading resource for credit and financial management information, education, products and services designed to improve the management of business credit and accounts receivable. NACMs collective voice has influenced federal legislative policy results concerning commercial business and trade credit to our nations policy makers for more than 100 years, and continues to play an active part in legislative issues pertaining to business credit and corporate bankruptcy. Its annual Credit Congress is the largest gathering of credit professionals in the world.
Media/Press Credentials Contact: Dan LaRusso, 410-740-5560, danl(at)nacm(dot)org.
On-site press passes can be requested at the NACM registration desk, or ask for Dan LaRusso. To obtain a complimentary media pass to attend Credit Congress, individuals must be a reporter, writer, editor, publisher or photographer and affiliated with a media organization. To be eligible for a pass, media professionals must be assigned to cover business-to-business credit and related financial industry topics and must provide proof of employment with eligible media outlet. Limit of one media pass per organization.
Source: National Association of Credit Management