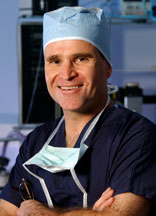 Winter Park, FL (PRWEB) March 31, 2014
Fat, a natural, yet often disliked, part of the body, continues to be a prominent asset in making improvements to the body, especially for women who are seeking ways to regain their physique after a mastectomy.
According to a study in the Journal of Clinical Oncology, http://jco.ascopubs.org/content/early/2014/02/18/JCO.2013.52.2284.abstract, more and more women are having their breasts reconstructed after breast cancer. The study shows that the number of women who choose to undergo breast reconstruction is up 63 percent, compared to only 46 percent 10 years ago.
Dr. Jeffrey Hartog first began using fat to reconstruct a womans breasts after a mastectomy when his wife Michelle Hartog was diagnosed with breast cancer. After extensive research, they found that the more traditional breast reconstruction options werent for Michelle. The natural and virtually scarless approach of Autologous Fat Transfer, and the precision of inserting fat into targeted locations, allowed for a more customized treatment.
Using fat from a patients own body minimizes the risk of rejection and enables adult stem cells in fat to attract new blood vessels to the area, aiding in natural looking and feeling breasts, said Hartog, director of the Bougainvillea Clinique. Many women are pleased to discover that breast reconstruction after breast cancer is an outpatient procedure that has a minimal recovery time. Using fat allows patients to slowly rebuild their breasts without going too large too quickly.
Since Michelles diagnosis three years ago, Dr. Hartogs work with fat continues to increase, including the use of fat to improve wrinkles and scars with nanofat therapy. Using cutting-edge techniques for extracting, storing and grafting fat tissue, Hartog is able to enhance breasts, dramatically improve even decades-old scars, diminish the signs of aging and provide breast cancer survivors with an all-natural alternative to implants after a lumpectomy or mastectomy. Fat is changing the landscape of plastic surgery, noted Hartog.
The Bougainvillea Clinique is dedicated to helping women with breast cancer return to a normal lifestyle as much as possible, said Hartog. And spring is a perfect time of year for women to use their fat to reconstruct their breasts. As they discard their bulky winter clothes for spring and summer apparel, women are left feeling more confident, and the body contouring from liposuction is an added bonus to the procedure.
Patients who have their fat removed with liposuction can store it in the Bougainvillea Cliniques Liquid Gold Lipobank. Stored fat can be used for future procedures like nanofat skin rejuvenation therapy, where fat is liquefied and inserted into wrinkle lines or the bags under the eyes to replenish collagen.
Located in central Florida, the Breast Center at the Bougainvillea Clinique is the premier destination for individuals seeking the best in cosmetic and reconstructive procedures of the breast. Jeffrey M. Hartog, M.D., and his wife, Michelle Hartog, R.N., established these facilities with the goal of improving quality of life through state-of-the-art plastic and cosmetic surgery procedures. The practice is adjacent to the Aesthetic Surgery Center of Winter Park a free standing state and federally licensed surgical center that caters to all client needs. For more information, visit http://www.lookandfeelbetter.com and call 866-985-4741.
###
For additional information, interview and image requests, contact the public relations firm, Axia Public Relations, at 888-PR-FIRM-8, ext. 700.