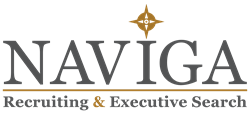 Tampa, Florida (PRWEB) June 04, 2015
Naviga Recruiting & Executive Search, a North American sales and marketing staffing agency has just launched a Contract Marketing Staffing service targeting businesses ranging from small entrepreneurs to Fortune 500 companies, as well as premier marketing and advertising agencies that commonly need freelance marketing talent. Employers and marketing talent alike will now be able to utilize Naviga and take advantage of the flexibility and benefits that contract employment provides.
According to recent reports and trends, marketing is now joining the shift from a permanent placement workforce, to a contract, freelance work environment. Today, only 1% of companies are made up of a 50/50 mix of permanent and contract workers, while in the next 12 to 18 months, that number is expected to increase to 30%, according to The Future of Digital Marketing report by Mondo. And, CMO Magazine listed The Sharing Economy as #3 on its Top 12 Marketing Trends for 2015. The Sharing Economy is commonly used to describe the growing independent worker population and its customers, which includes services like Uber or AirBnB.
In addition to these nationwide findings, Naviga Recruiting & Executive Search has seen, first hand, this shift toward a more elastic workforce. With over a decade of experience in recruiting marketing talent, Naviga has been asked by clients for years to help them find this independent marketing talent, but the requests have become more frequent in recent years.
Companies are realizing the importance of digital marketing and the critical need to have a strong online presence, said Kathleen Steffey, CEO and Founder of Naviga Recruiting & Executive Search. By hiring contract marketers, employers know they can get top marketing talent quickly without the risk of turnover and high training and salary costs. They can hire a Web Developer, for example, for three months while building a new website, or a Chief Marketing Officer for two days a week if that is all their budget can afford.
Companies are not the only ones interested in jumping on the freelance bandwagon. Gainfully employed marketing talent are actively leaving their corporate positions in search of a more flexible work life.
Marketing professionals have flooded Naviga with requests for contract opportunities all across the nation, especially in major markets, said Steffey. These professionals have specific, relevant and technical skill sets and are eager to bring their marketing passion to new projects.
In order to meet this need, Naviga recently launched its Contract Marketing Staffing service to employers and marketers. As this rising demand continues for these temporary or part-time marketing resources, Naviga will be able to leverage its long-term candidate relationships to find the best possible talent to fill these open positions.
About Naviga Recruiting & Executive Search
Naviga Recruiting & Executive Search, headquartered in Tampa, Florida, is a specialized staffing agency dedicated to recruiting top executive, sales and marketing talent across North America. For more information, visit http://www.navigarecruiting.com and follow Naviga on Facebook and Twitter.