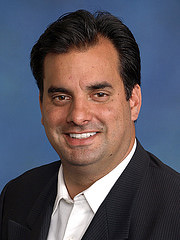 Clearwater, FL (PRWEB) April 09, 2015
Legends Sports Complex, The Woodlands, TX, has announced a the signing of a roster of top collegiate and professional sports stars to serve as faculty for its summer 2015 intensive summer camps. The complex, which is managed by Sports Facilities Management, will offer Pro Series football and basketball camps for players of various ages, and four-day Advanced Camps for players age 10-16 in baseball, football, and basketball. The Pro Series basketball and football camps will be taught by top-ranking current NBA and NFL players, including Trevor Ariza of the Houston Rockets and Mike Evans of the Tampa Bay Buccaneers. Beginning June 1 and running through late August, camp faculty for the Advanced Camps includes Super Bowl champion and former NFL offensive tackle Jeremy Parquet and former LSU champion Robert Miller. Additionally, the Astro and Dynamo street teams will be participating, as well as the non-profit organization Positive Coaching Alliance to provide all camp participants with a positive, character-building experience.
In Texas, youth, amateur and professional sports play a major role. At the collegiate level, earnings from varsity sportsfrom ticket sales, programs, souvenirs and mementos, concessions, media contracts, and other sourcesserve as a significant revenue center for institutions all over the state. According to statistics compiled by the Houston Chronicle, earnings range from the relatively modest annual profits generated by softball at the University of Houston at Victoria ($ 13,000) or basketball at Texas Womans University ($ 27,000) to midlevel earners like the Midwestern State tennis program ($ 102,000), to the big names in Texas football: Texas Christian University ($ 6 million), Texas Tech ($ 22.3 million), Texas A&M ($ 34 million), and the University of Texas at Austin ($ 74.1 million).1
These figures, in turn, pale beside estimated earnings for the National Football League ($ 9.5 billion), Major League Baseball ($ 7.7 billion), and the National Basketball Association ($ 4.3 billion).2 Given the economic significance of athletics, it is not surprising that increased attention and resources are being devoted to school-age sports.
The Woodlands presents an ideal environment for a top-level sports and recreation complex. Located in a heavily wooded area north of Houston, the Woodlands was built as a planned community and is today home to almost 100,000 people and a number of corporate campuses, including those of Chevron Phillips, Huntsman, Anadarko, and Lexicon Pharmaceuticals. Estimated median family income for 2012 was $ 105, 151, more than double the average for the State of Texas.3
General Manager of Legends Sports Complex Sophia Becker says that additional pro and collegiate stars will be announced in coming weeks. The fact that were able to bring in athletes like Jeremy Parquet and Trevor Aziza speaks to the quality of the permanent staff, says Becker, as well as the reputation of SFM as top-level management. The quality of coaching at SFM facilities is of the highest caliber, so former collegiate and professional athletes feel comfortable coming in. They know theyll be teaching young athletes who are already disciplined and eager to learn.
Legends Sports Complex aligns with SFA|SFMs central mission in that it further breaks the barriers to the lack of widespread access to recreational facilities for children wishing to participate in sports an ambition which has now culminated with SFA|SFM partnering with the Aspen Institute and developing a major new financing initiative to address the costs, privatization, and other factors that are limiting or eliminating access to organized physical activity for millions of young Americans.
In SFA|SFMs own backyard, steps are now being taken to increase access to youth sports as county commissioners voted unanimously to seek landowners and developers in order to build a multi-sports complex with 16 to 20 fields. While construction has yet to break ground on a facility requiring 80 to 100 acres to hold 16 to 20 multi-purpose fields plus seating, parking and concessions, SFA|SFM was recruited in late 2013 for its feasibility report which concluded there is market demand for a multi-sports complex.4
For young athletes today, says Dev Pathik, CEO of SFA|SFM, especially those hoping someday to make the pros or to have a serious Division I collegiate career, this kind of training, and the clubs and sports facilities that provide it, are essential.
Summer camps at Legends Sports Complex begin June 1 and run through late August. Early-bird discounts are being offered for some camps, for registration before April 15. For more information, please call (281) 298-5700 or go to http://www.TheLegendsSportsComplex.com.
About Sports Facilities Advisory and Sports Facilities Management (SFA|SFM):
The Sports Facilities Advisory and Sports Facilities Management (SFA|SFM) is the leading resource in sports facility planning and management. SFA|SFM has served a portfolio totaling more than $ 4 billion in planned and operational sports centers in communities throughout the USA and internationally since its founding in 2003. Youth and amateur sports and community recreation centers now require professional planning and management. SFAs proprietary data systembased on years of planning, funding and managing facilities, coupled with the rise of the youth sports segmentis the engine behind the development of SFM. Since its inception, SFM has become an industry leader in the management of amateur sports and events complexes, and along with SFA, provides the planning, financing and management expertise needed to turn ideas into successful recreation facilities. SFA|SFM serves both public and private clients. Its services fall into four main categories: plan, fund, open and manage, which encompass every phase from early stage feasibility studies to preparing financing documents, overseeing development and opening and full-time management services. SFA|SFMs success depends upon its mission to dramatically improve communities through the opening or optimization of sports and recreation centers. For more information, visit http://www.sportadvisory.com/home.html.
1.