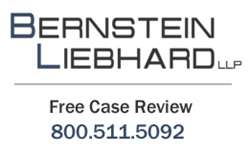 New York, New York (PRWEB) November 28, 2014
Mirena lawsuits (http://www.mirenalawsuit2014.com/ ) are continuing to move forward in New Jerseys Bergen County Superior Court, where the number of claims in a consolidated litigation established there is quickly approaching 1,300, Bernstein Liebhard LLP reports. A Case List updated on November 18th shows 1,293 lawsuits now pending in the consolidated proceeding, which was created for lawsuits that allege complications resulting from spontaneous migration of the birth control IUD. Plaintiffs in these cases similarly accuse its manufacturer, Bayer Healthcare Pharmaceuticals, of failing to properly warn women about the contraceptives potential to move away from its original point of insertion in the uterus and into other parts of the body. (In Re: Mirena Litigation; Case No. 297)
Our Firm is representing a number of women who were allegedly harmed by Mirena. We are not surprised to see the number of Mirena IUD lawsuits filed in New Jerseys Bergen County continuing to increase, says Bernstein Liebhard LLP, a nationwide law firm representing women involved in the consolidated litigation who were allegedly harmed by the IUD. The Firm is currently offering free and confidential case evaluations to women who claim to have suffered complications following spontaneous migration of the device.
Mirena Lawsuits

The Mirena IUD was approved as a method of birth control in 2000 by the U.S. Food and Drug Administration (FDA). Referred to as a long-acting contraceptive (LARC), the device is inserted into the uterus by a healthcare provider and emits a low dose of the synthetic progestin, levonorgestrel for up to five years. In 2009, the agency expanded Mirenas list of approved uses to include the treatment of heavy menstrual bleeding in women who use an IUD as their primary method of birth control.*The FDA issued a Warning Letter to Bayer that same year that found certain Mirena promotions be misleading.
In addition to the consolidated Mirena litigation now underway in Bergen County Superior Court, where the attorneys at Bernstein Liebhard LLP are actively filing cases, court documents in a federal litigation established in New York show a total of 1,089 claims. (In re: Mirena IUD Products Liability Litigation, MDL No. 2434)
Women who were allegedly injured by Mirena may be eligible to receive compensation for out-of-pocket medical expenses, lost wages, pain and suffering and more. Learn more about filing a Mirena lawsuit when you visit Bernstein Liebhard LLPs website, or the Firms Facebook page: https://www.facebook.com/mirenalawsuithelp. For a free legal consultation, please call 800-511-5092.
*http://www.fda.gov/newsevents/newsroom/pressannouncements/2009/ucm184747.htm, FDA, October 2009
About Bernstein Liebhard LLP

Bernstein Liebhard LLP is a New York-based law firm exclusively representing injured persons in complex individual and class action lawsuits nationwide since 1993. As a national law firm, Bernstein Liebhard LLP possesses all of the legal and financial resources required to successfully challenge billion dollar pharmaceutical and medical device companies. As a result, our attorneys and legal staff have been able to recover more than $ 3 billion on behalf of our clients. The Firm has been named by The National Law Journal to the Plaintiffs Hot List, recognizing the top plaintiffs firms in the country, for the past 12 consecutive years. Bernstein Liebhard LLP is the only firm in the country to be named to this prestigious list every year since it was first published in 2003.
Bernstein Liebhard LLP

10 East 40th Street

New York, New York 10016

800-511-5092
ATTORNEY ADVERTISING.