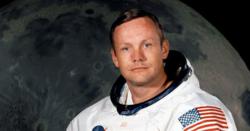 Melbourne, Australia (PRWEB) September 06, 2012
Neil Armstrong, the first human to walk on the moon, passed away at age 82 on August 25th from complications of a recent heart bypass surgery. The news of his death spread like quick-fire online, making people reflect on how much Armstrong contributed to the world with his giant leap for mankind.
The news of the astronauts death flooded the internet as bloggers and social media users spread the information to their followers and friends. Even fellow astronauts expressed their sadness via their Twitter accounts, while others shared photo memorials and web videos of the landing.
Armstrong was one of my personal heros, says David Jenyns, Director of Melbourne Video Production, and while taking some time to reflect back on his amazing life, I came to realize the public frenzy surrounding his lunar achievement was actually foreshadowing events to come.
Lets rewind to July 20th 1969, when Neil Armstrong first stepped on the moon, continues David, remember, this is an era without mobile phones or the internet, so imagine how hard it wouldve been to to get over 500 million people globally to tune in at the same time to watch!
Even with todays technology and global connectivity, half a billion viewers for one occasion is a staggering number for most media formats. And now with online social networking, the act of sharing information is as easy as a click of a button. But in 1969, those who wanted to watch the grainy, black & white moon landing didnt have the advantage of being tapped in online to find out the news.
Back then, people had to share the information of Armstrongs landing by word of mouth, be it by radio, telegraph, or just telling a neighbour, David says, so being able to gain that many viewers was truly the first glimmer of what we call social networking, and of a viral kind.
David continues, So, in a way, the video production of Armstrong stepping on the moon was actually the worlds first viral video.
David makes further comment, that in a similar manner to how the world spread the word of Armstrongs greatest achievement, we can now mourn the loss of an icon by simply clicking our share or post button.
Web videos of the worlds first viral video, the lunar landing can be seen here: http://youtu.be/RMINSD7MmT4
About Melbourne Video Production

Melbourne Video Production is a division of MelbourneSEOServices.com, a full service search engine optimization (SEO) consultancy, based in Australia, but with a worldwide client base.
Melbourne Video Production has the unique ability to combine their web video expertise with strategic SEO practices from Melbourne SEO.
Director, David Jenyns, has, over several years, built a team of experts who are niche experts to support the business, and who share his ethos for ethical, professional internet marketing and web video.
Click here if you want to create your own viral videos for your business.