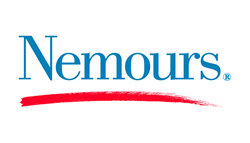 Washington, D.C. (PRWEB) May 29, 2014
Dr. Todd Maugans, chief of the division of neurosurgery at Nemours Childrens Hospital in Orlando, Florida released the following statement about the White House Healthy Kids & Safe Sports Concussion Summit, held today.
I applaud the President for helping to focus attention on youth sports concussions. The nation can do better and Nemours is proud to help. At todays summit, I shared with the Obama Administration Nemours' commitment to continue our research into the impact that a concussion has on the brains of children, to maximize our outreach to communities, to educate, prevent and treat concussions and to provide a powerful educational resource via KidsHealth.org., the most-visited website in the world devoted to childrens health. Nemours researchers will be enrolling children diagnosed with concussions in studies designed to understand the functional changes to the brains of concussed children and explore the role of common fluids and foodstuffs, such as cocoa, to prevent and mitigate the effects of cerebral blood flow seen in children with concussions.
Maugans traveled to Washington to participate in the summit and shared commitments on behalf of the Nemours Childrens Health System. Nemours is an internationally recognized childrens health system that owns and operates the Nemours/Alfred I. duPont Hospital for Children in Wilmington, Del., along with major pediatric specialty clinics in Delaware, Florida, Pennsylvania and New Jersey. In 2012, it opened the full-service Nemours Childrens Hospital in Orlando. Established as The Nemours Foundation through the legacy and philanthropy of Alfred I. duPont, Nemours offers pediatric clinical care, research, education, advocacy and prevention programs to all families in the communities it serves. For more information, visit http://www.Nemours.org.