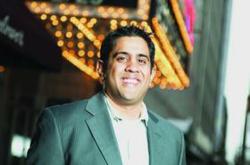 Denver, CO (PRWEB) March 22, 2013
Neon Rain Interactive was ranked on the list of top firms by the Denver Business Journal. This marked the sixth year that the company has been on the list, and represents its highest placement.
Every year, the Denver Business Journal performs a comprehensive analysis of the industries in the Denver area, identifying the leaders that drive the local economy.
Founded in 2002, Neon Rain Interactive recently celebrated its 10th anniversary. President and founder Arif Gangji responded to the award, The recognition we have received is in response to the high quality services we have been able to provide our clients. I am proud of what we have achieved, and I believe that we are positioned to continue to improve the quality, breadth, and depth of services we provide, such as app development, web design, and search engine optimization.
Last year, Gangji was also recognized as one of the Denver Business Journals Top 40 under 40 business leaders. The company also contributes significantly to a number of local causes including CASA, advocates for children in foster care, and ACE Scholarships, which provides scholarships and other assistance for low-income children seeking to attend private schools.
About Neon Rain Interactive

Neon Rain Interactive was founded in 2002 by Arif Gangji. The company provides fully scalable business website solutions for businesses of all sizes, from one person operations to multibillion dollar organizations. Product offerings include business website design, software development, mobile apps, and Search Engine Optimization (SEO). For the past four years it has been ranked in the Top 10 Web Development firms by the Denver Business Journal.