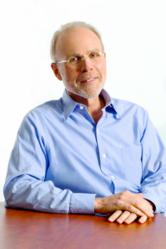 New York, NY (PRWEB) August 02, 2012
Neota Logic Inc. CEO Michael Mills was selected as one of the 2012 Fastcase 50, which honors the fifty most interesting, provocative, and courageous leaders in the world of law, scholarship, and legal technology.
Fastcase, an innovator in online legal research, sought nominations across the profession and selected the laws smartest, most courageous innovators, techies, visionaries, and leaders. A list of all the honorees is here.
Mr. Mills was cited for helping to reinvent lawyering with Neota Logic, for having practically invented the modern role of Chief Knowledge Officer, for his work with Pro Bono Net helping to bridge the access to justice gap, and for Neota Logics collaboration with Georgetown Law School.
I am honored to be in such creative company, said Mills. The Fastcase 50 highlights the professions progress, and the very hard work by many that has brought us this far.
Neota Logic collaborated with Georgetown Law School and New York Law School to introduce students to expert systems as an innovation in the delivery of legal services. Students created expert systems answering real-world legal questions, using the Neota Logic System. The students work is featured here: The National Law Journal, Legal Education Goes High-Tech; Nightly Business Report, Handy Legal Advice, in the Palm of Your Hand; and from Georgetown, New Apps From "Iron Tech" Lawyers.
Neota Logic is a sponsor of SubTech 2012, the leading conference on technology in legal education. See the conference page here or visit the Twitter Archive at #SubTech2012.
About Neota Logic Inc.

Neota Logic Inc. is a privately held company based in New York City. The Neota Logic System combines individually powerful reasoning methodsdecision trees, decision tables, if/then rules, calculations, weighted factors, spreadsheets, case-based reasoning and othersinto a single expert engine that can manage problems of great subtlety and complexity. We build software and, with our software and our clients' domain experts, build applications that solve problems in many fields, just as Microsoft Excel solves financial and numerical problemswithout programmers, quickly and efficiently. http://www.neotalogic.com