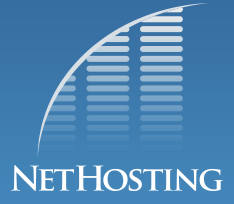 Orem, UT (PRWEB) July 28, 2014
NetHosting, a leading cloud and shared hosting provider, continues to offer website audits as a complimentary service to prospective customers for a limited time.
These audits are designed to specifically target and analyze a websites SEO status, pinpointing areas of weakness and strength. Each audit is followed by a detailed report on our findings with recommendations for improvement. The audits and reports are performed and prepared manually by a member of NetHostings own marketing team, Aubrey.
"Our resident SEO expert, Aubrey, has over six years of experience in the industry," stated NetHostings Marketing Director, Adam Sorensen. "I confidently recommend Aubreys expertise as a profitable and effective resource for any site owner. Our aim with these audits is to give the average website owner a clear path to effective search engine optimization for their sites."
NetHosting has already issued close to 400 complimentary audits to interested website owners since first offering the service in January 2014. Follow this link to submit your information and claim your audit.
About NetHosting
NetHosting has delivered custom hosting solutions for nearly fifteen years. Serving enterprises of every size, its products include a broad range of cloud hosting and storage options as well as dedicated, managed, and virtual hosting services. Housed within a state-of-the-art PCI certified data center, each service is packaged with a 100% uptime guarantee and the personal support of a Dedicated Expert.
Curious to know what sets NetHostings Dedicated Experts apart from other support teams? Find out at http://www.nethosting.com or follow us @nethosting on Twitter.