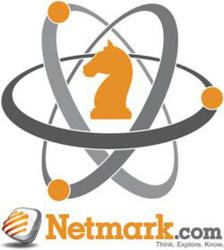 (PRWEB) June 13, 2013
In March of 2013, Netmark unveiled a custom software they had developed which scrapes data off of indexed websites. The software then compiles the information. Taking the gathered raw data, Netmark has plotted trends and weighed averages to correlate what features are common to all ranking websites, in what ratios, and therefore what internet marketing strategies are correlatively effective. One of the most exciting aspects of this project is that the data has been gathered post Googles Penguin 2.0 that rolled out early in June, making this study the first to record the impact of the update and to provide valuable feedback to companies and marketers alike.
Since its founding in 2007, Netmark has concerned themselves with being more than an internet marketing agency for promoting businesses. Netmark has taken the initiative to be an industry leader as well, assisting website owners and other marketing agencies alike. This determination to be on the forefront of internet marketing has set Netmark apart for most marketing agencies and has won Netmark numerous awards and recognitions for both their success in the internet marketing industry but also in the efforts to help individual companies.
Netmark continues to grow, and will use this landmark correlation study to assist both marketing agencies and business owners alike. The information is relative to all aspects of internet marketing, answering ambiguous questions such as where to allocate marketing funds and how important is social media in ranking websites.
Netmarks correlation study will not stop there, however. The software and the effort are designed to continue to evolve with search engines and will continue to provide information through upcoming iterations of search engine updates. The study will be used to provide direction for future endeavors and to help companies understand why their rankings can fluctuate so drastically month to month. Netmark will be using this correlation study to help companies understand where they have been, and more important, where to improve for the future.
Netmark is located in Idaho Falls, Idaho. Chad Heath is Netmarks Founder and President. Josh Dalton is a co-founder and CEO. John Broadbent is the CFO and leads the Marketing Depart.