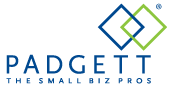 (PRWEB) December 11, 2012
Small business owners looking to build relationships with avid social media users and learn more about utilizing these platforms to promote their organization can attend a free Linkedin Seminar sponsored by Padgett Business Services January 23, 2013 from 11:30 a.m. to 1 p.m. that will feature Michael Yoder, a social media strategist, as a guest speaker.
The guest speaker, Michael Yoder, is a social media strategist and is also the leader of LinkedUp Grand Rapids, a business networking group with more than 11,000 members. The group is based in Grand Rapids, Mich. Yoder also offers social media advice and consultancy to businesses of different sizes.
In addition to providing advice and consultancy to businesses around West Michigan, Yoder also has a background in business development, human resources, which includes recruitment and staffing, and organizational communications. Yoder has worked with companies of all sizes, including small business as well as multi-billion dollar corporations. These businesses were in a variety of different industries include, telecommunications, retail, IT, scientific, and domestic and international non-profits.
The free event will focus on Linkedin and helping small business owners network while learning how to use this social platform. The event will be held at Four Points Sheraton in Kalamazoo, Mich. The venue is located at 3600 East Cork Street. The seminar will take place January 23, 2012 from 11:30 a.m. to 1 p.m. It is sponsored by Padgett Business Services. To register, visit the companys website: http://www.padgettkalamazoo.com
Padgett Business Services, located at 721 W. Centre Ave. in Portage, Mich., has been providing local businesses with advice and solutions for over 25 years. The company is a resource for services such as tax preparation, financial reporting, payroll and more.
The website for Padgett Business Services was created and built by another company in Portage, Mich., Blue Fire Media. Blue Fire Media has been in business since 2006 and offers web marketing, SEO and website design.