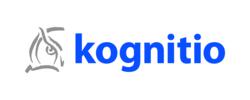 Barcelona, Spain (PRWEB) November 05, 2012
Kognitio, driving the convergence of in-memory analytics, Big Data and cloud computing, and NeutrinoBI, creator of an innovative data discovery and visualization tool, today announced a ground-breaking joint product offering.
The state-of-the-art solution enables business end-users to engage in intuitive data discovery using natural language at the speed of thought, powered by the in-memory Kognitio Analytical Platform. This innovation will allow them to get rapid results without requiring the technical knowledge that has traditionally kept them from getting the most from their information. In addition, the companies announced they will implement a complete business intelligence infrastructure, making it available on a self-service basis through Kognitio Cloud, implemented via Amazon Web Services.
The announcement, cementing the strategic partnership between the two software companies, was made at the Gartner Symposium ITXPO, which begins today here in Barcelona. More than 4,000 attendees, including more than 1,500 CIOs, are expected to attend the four-day conference.
The Kognitio-NeutrinoBI partnership represents a natural evolution in delivering the ability to democratize Big Data capabilities. Now, small- and mid-sized firms, which have wanted the ability to perform in-depth business analytics on their data like those conducted by much larger companies, can accomplish these tasks in far less time, at far less cost, and without requiring the intense level of technical knowledge previously required.
Kognitio Cloud delivers the piece that completes our vision, said Jon Woodward, NeutrinoBIs chief executive officer. Its ability to rapidly implement a full infrastructure, without requiring capital expenditures, plus its capacity to scale as companies needs expand, complements our capability to provide users with data discovery that is far more natural in its approach. Together, our firms are providing a system that makes business intelligence a reality for people who couldnt previously afford it, or couldnt fully understand how to make it work.
NeutrinoBI enables users to perform Internet-like searches on structured data, using queries based on natural language. In addition to this modern, freeform search capability, NeutrinoBI also empowers users to explore data associations and uncover fresh information – wherever and whenever they need it. With the ability to create dynamic dashboards in minutes, these self-service insights can be shared to support day-to-day decision-making across teams and entire organizations.
NeutrinoBIs ask anything search bar interface is a perfect fit for the super high-throughput, high-performance enabled by the Kognitio Analytical Platform, said Michael Hiskey, Kognitio vice president of marketing and business development. Their focus on easily understood data discovery is fully consistent with the Kognitio emphasis on bringing business intelligence to enterprises of all sizes, delivering this simple, yet powerful combination via the cloud means that firms can access our unified offering to move their organizations forward.