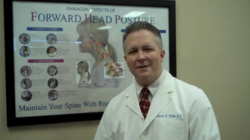 Indianapolis, IN (PRWEB) February 24, 2013
In an unusual twist Dr Terry Tolle an Indiana native, a chiropractor that has been in practice for 17 years and owner of Health 1st, a leading chiropractic office in Indianapolis, now has added a weight loss challenge, lose some weight and save some money.
Dr Terry Tolle explains, "Chiropractors know that being even five pounds overweight can send lower back muscles into spasm as the abs lose muscle tone and pull down on the glutteal muscularture." And with any health condition that exists and goes untreated it will get worse over time.
Dr. Terry Tolle's weight-loss plan is very innovative. With so many weight loss products on the market, Dr Terry Tolle has tested and evaluated dozens of different products. Finding the one that is best suited for most individuals and made with the right ingredients in today's GMO (Genetically Modified Organism) world was no small task. Dr. Terry Tolle feels he has found the best possible solution for the majority of people. After a free consultation regarding weight loss, one is greeted with reduced costs by this chiropractor in Indianapolis.
Dr. Terry Tolle, whose website includes a free consultation, uses weight-loss and integrates it into an Indianapolis chiropractic plan. Weight loss results in better health, as well as assisting in manipulating the skeleton so that all work done won't be undone quickly because of overweight. And once the spine is manipulated the muscles need to hold the correct position, the more one is over weight the harder it is for the body to hold the correct position.
Dr. Terry Tolle is serious that weight loss and chiropractic go hand-in-hand because one does assist the other.
Located at Health 1st 14625 S. Emerson Avenue, Indianapolis IN 46203 founded by Dr. Terry Tolle believes It is far more beneficial to treat both weight loss and chiropractic in one simple program, to assist in weight loss, pain relief and general health. For further information contact: Health-1st and Dr Terry Tolle at Drspine26 (at) yahoo (dot) net or 317-522-2303.