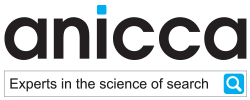 (PRWEB UK) 25 September 2013
2nd September 2013, saw Leicester-based agency Anicca Digital release a new Analytics & CRO (conversion rate optimisation) service which claims to puts the focus squarely back on improving the user experience and optimising the conversion funnel. All of which has the potential to improve sales, revenue and ROI figures.
Businesses throughout the UK are keen to take advantage of this new Analytics & CRO service which is said to combine expert analysis of Google Analytics data and testing techniques to identify how visitors are interacting with a business website and brand. The data is then utilised to formulate intelligent and effective plans to increase visitor engagement. The service also features numerous conversion rate tests and comparisons to inform website changes that help to improve conversion rates.
Announcing the service, Aniccas new Head of Analytics & CRO Ed Truman explains why business should take advantage of this new service:
Conversion Rate Optimisation (CRO) is the smart choice for businesses looking to increase website leads and sales without spending additional money on attracting more visitors. As the costs of marketing online continue to rise, it is becoming more important than ever to keep hold of the traffic you get to your website. After all whats the point in spending lots of money on all that really good PPC advertising, if the page you take them to makes them want to exit straight away. With Aniccas new CRO services we aim to connect the dots between your advertising and sales, providing you with actionable insight into the possible barriers to conversion on your site, and developing solutions to fix any problems you may have.
For many online businesses marketing means doing everything possible to get more and more targeted traffic to the website. This naturally leads to services like Search Engine Optimisation and Pay Per Click dominating online marketing budgets. But once that traffic gets to your website, how are you measuring performance in terms of engagement, conversions and revenue? This is where the new service from Anicca claims to differentiate itself as it helps businesses to think tactically about their marketing budget by providing data-driven insights.
Anicca Digital are an online digital marketing agency who pride themselves on being at the forefront of their industry. They offer a wide range of PPC, CRO, SEO and web related services to clients throughout the UK.