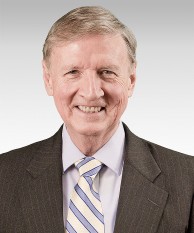 Raleigh, N.C. (PRWEB) December 21, 2012
In a new blog article, the newest members of the Consultwebs.com, Inc., law firm Web marketing team reflect on their experiences as well as the companys dedication to steering successful online legal marketing campaigns for its clients.
In the article, Consultwebs: Law Firm Marketing with Passion, Consultwebs.com Marketing Communications Specialist LeAnna Easterday collects quotes from the 11 professionals who joined the law firm Web marketing company in 2012 during an unprecedented expansion of the resources, products and services it offers to clients across the country.
Consultwebs.com focuses exclusively on providing online marketing for lawyers, including search engine optimization (SEO), website design (including mobile sites), social media marketing and website editorial and content services.
The article can be found at the companys popular http://www.LawWebMarketing.com site, a frequently updated blog with the latest news, tips and trends in law firm online marketing.
The culture at Consultwebs.com is focused on building and maintaining relationships, both between the company and our clients, as well as among team members, Web content editor Greg Froom, J.D., contributes in one of the articles quotes.
With everyone working together toward the same goals, we are all invested in each others success. It is personally rewarding to be a part of an organization whose mission is so in tune with the aspirations of real people and their legal practices.
The firms expansion in 2012 included the addition of new team members in its marketing, accounting, programming, content and search engine optimization departments.
Dale Tincher, a veteran law firm Web marketing consultant and President and CEO of Consultwebs.com, said the passion and commitment to excellence reflected in the new team members comments points the way to continued growth in 2013.
Were very excited about the trust, integrity and quality we have in the team members we have brought aboard this year, and were very enthusiastic about what lies ahead in the coming months, Tincher said. We believe Consultwebs.com has never been better positioned to take on the challenges of online legal marketing for our clients and to drive success for their firms.
About Consultwebs.com, Inc.
Since its founding in 1999, Consultwebs.com, Inc., has built a reputation for being a national leader in law firm Web marketing. Consultwebs.com provides law firm Web marketing consultation and strategy and a wide array of products and services, including website audits, website design, website hosting, website domains, law firm reputation management, search-engine optimization (SEO) marketing, pay-per-click (PPC) services, Internet systems setup, website editorial and content services (including substantive content, press releases, legal blogs, satellite sites and law firm videos), online chat products, social media marketing (including Facebook, Twitter and Google+), call tracking and legal directories.
Consultwebs.com has offices at 114 Main Street, Berea, KY, 40403, and at The Forum I, 8601 Six Forks Rd., Suite 400, Raleigh, NC, 27615. The company works with law firms across the country. For more information, call Marketing Director Tanner Jones at (800) 872-6590 or (859) 353-7720 or use the convenient Consultwebs.com online contact form.