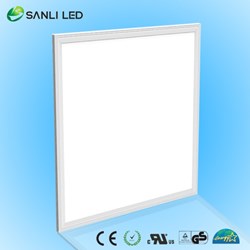 Guangzhou, Guangdong (PRWEB) October 23, 2013
Christmas LED products from Tlsanli Lighting are on sale, with a discount of up to 30 percent off from now until the end of December. The promotion is available worldwide. This promotion includes their popular LED panels.
The holiday season is just around the corner, and its one of the most important times for businesses. We hope that our LED products, particularly our LED panels and grow lights, really take off this year with the promotion, said Jackie Yao, general manager of Tlsanli Lighting Co., Ltd. This is also the time of year to show our appreciation for all our customers.
The products from Tlsanli Lighting are designed to save energy and be environmentally friendly. Many LED light distributors around the globe consider Tlsanli Lightings products the most cost-effective LED panels.
In response to customer comments, Tlsanli Lighting has worked to provide even better LED panels, grow lights and fiber optic light kits while maintaining their fast delivery time. They now boast strong teams in both R&D and quality management.
Tlsanli Lightings LED panels have received certifications from around the world, drawing attention to Tlsanli Lightings commitment to environmental stewardship and responsible consumption of energy.
Our products are suitable for offices, hospitals, schools, malls and homes. They work wherever you need a reliable light, while adding a touch of elegance. Our lights do that while still remaining environmentally friendly and saving energy, said Jackie Yao.
Jackie Yao went on to add, The online market is of great importance to us. We hope customers from around the world can enjoy our LED panel & fiber optic lighting products and services.
More information about the Christmas LED panels, fiber optic lighting & grow LED promotion can be found on: http://www.sanli-led.com