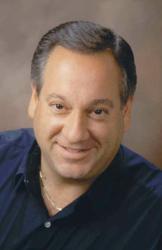 Atlanta, GA (PRWEB) February 04, 2013
Jeff Kagan, Tech Analyst and columnist with EcommerceTimes.com has written a new column titled, Why Apple is Losing Its Shine.
The following comments may be attributed to Jeff Kagan, Industry Analyst.
The good news is Apple has been delighting customers and investors for years. The bad news is no wave lasts forever. Every Wave rises, crests then falls. And it looks like the Apple Wave is cresting, says Jeff Kagan Wireless Analyst.
I have written several columns about what Apple is doing right and wrong, and they have been doing plenty of both. Its just that the wrong didnt seem to stick as long as they kept hitting it out of the park. However over the last year or so, since the passing of CEO Steve Jobs, the company is not as focused and is starting to drift. Current CEO Tim Cook has got his hands full, says Kagan.
What is next for Apple? What is the future of Apple? That is the question everyone seems to be asking today whether you are a customer, worker, partner or investor. Apple touches so many, it would be a shame if they were not able to catch their breath and get back on track. All this is occurring as other companies like Google, Samsung, Microsoft, Nokia and others are trying to win their share of the market, says Kagan.
Read the Jeff Kagan column, Why Apple is Losing Its Shine.
About Jeff Kagan

Jeff Kagan is an Industry Analyst who is regularly quoted by the media over the last 25 years.
He offers comment on wireless, telecom and tech news stories to reporters and journalists.
He has also been quoted as a Tech Analyst, Wireless Analyst, Telecom Analyst and Principal Analyst depending on the focus of the story.
He follows wireless, telecom, Internet, cable television and IPTV. He also follows the wider and more general consumer electronics and technology space.
Visit his website: at jeffKAGAN.com to learn more and for disclosures.
Reporters: Jeff Kagan sends comments by email to reporters and the media. If you would like to be added to this email list please send request by email.
Clients: He has worked with many companies over 25 years as consulting clients.
Contact: Jeff Kagan by email at jeff(at)jeffKAGAN(dot)com or by phone at 770-579-5810.
Kagan is an Analyst, Consultant, Columnist and Speaker.