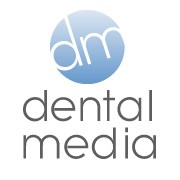 Derby, Derbyshire, UK (PRWEB UK) 7 September 2012
Dental Media Marketing announces a new Tool-Kit that can be easily configured and targeted to drive new patient enquiries for high value treatments like orthodontics and dental implants.
A leading innovator in web marketing strategies, Dental Media has now combined a full set of powerful and proven tools into the most comprehensive dental marketing tool-kit available.
The uptake of Dental Medias services continues to impress with client base growth well in excess of 20% year on year. As the competition for new patients increases, it is essential that a dental practice progresses from a simple website to an effective marketing tool-kit custom designed to drive new patient enquiries.
The corner-stone of the tool-kit is the dental website which must be optimised to lead the patient through to the contact form or encourage them to pick up the phone. Clear calls-to-action (CTAs), an intuitive navigation system and search engine optimised copy are the keys to success. However, a website should never be fire and forget; fresh content is becoming increasingly important for search engine optimisation (SEO), so updating a website and blog with new content is essential for dental marketing. Supplementing this is the use of targeted dental video content to showcase the practice and to provide highly attractive patient testimonials.
With 60% of all new patient enquiries coming from dental websites and with 65% of all website traffic coming from the top three positions in Google, a search optimised website is now essential for all progressive dental practices, says dental marketing expert Dave Jones, Operations Director of Dental Media. The website itself must be progressively and consistently optimised to secure a great Google position to capture the all-important, new patient traffic.
An increasingly important part of the SEO strategy is the effective use of social media to create the social signals that help support a websites relevance, authority and overall Google ranking position. We are seeing increasing success where our clients employ a consistent social media strategy in conjunction with their regular blogging, says Dave Jones. Where the guys follow our recommended social media and blogging strategies in conjunction with traditional SEO, they really do start to steal a big lead on the competition. Social media really is an increasingly important part of our client programmes.
Another key component in the tool-kit is the mobile optimised website. We are now seeing over 20% of all website traffic coming from hand-held devices and the only way to capture and convert this successfully is via a mobile optimised dental website. The conversion rates for this type of traffic are way higher where a mobile site is employed, says Dave Jones.
Always an innovator, Dental Media are now producing fully responsive dental websites this means that the site automatically adjusts to suit the appliance that it is being viewed on, from mobile phone or tablet straight through to desk-top PC. The key difference is that this is just one website, not a separate mobile version. Clever use of the latest web design techniques allows Dental Media to create just one responsive website that adjusts to all platforms. This provides our clients with a lower establishment cost and much lower on-going cost of ownership as there is only one platform to update and maintain a true first in the dental marketing industry says Dave Jones.
The future of effective dental marketing is more than just a great looking website. Important complementary tools including blogging, video, mobile optimisation, social media and ethical SEO are now essential to help drive new patient enquiries.
About Dental Media.
Dental Media is the longest established specialist dental marketing company in the United Kingdom and leading innovator of effective marketing techniques for dentists and dental professionals. Dental Media provides a 360 marketing service for dental practices including web and print design, SEO, video, photography and social media strategies.