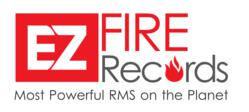 Moorestown, NJ (PRWEB) May 31, 2013
EZFireRecords.com, a division of ProPhoenix Corporation, announced today the immediate availability of EZFire Records, a complete, cloud-based fire records management system (RMS). Ideal for fire departments of all sizes, EZFire Records is the only cloud-based RMS solution available through individual user monthly subscription.
Unlike the typical client-server software-based RMS, EZFire Records operates as a service. End users access EZFire Records functionality and data over the Internet rather than from a server at the agency or the jurisdiction's IT department. The agency's data is maintained securely by the EZFire Records Cloud Service, with fully redundant servers and online database backup.
In addition to eliminating on-site server hardware, software and support costs and hassles, the EZFire Records Cloud Service can get a new user agency up and running in hours rather than weeks or months. Plus, password-protected EZFire Records is accessible anywhere there's an Internet connection in station, on scene or even at home from any authorized Internet-enabled device.
All twenty-one EZFire Records modules are included in the complete Enterprise RMS Edition, and there are pre-configured toolsets with just the modules needed to support the five most common departmental management responsibilities: NFIRS & Incident Reporting, Training, Scheduling, Fleet & Inventory Management, and Inspections. Also now available as a separately-priced solution, EZFire Records Mobile Inspections for Tablets lets fire inspectors complete inspection reports in the field on an inexpensive Apple iPad, Android or Windows tablet without a hardcopy checklist. The inspection data is uploaded automatically to EZFire Records, reducing paperwork and saving time which can help maximize revenue.
"A department can purchase as many or as few individual user subscriptions to EZFire Records as it needs and add subscriptions at any time," notes Sam Ramasamy, EZFireRecords.com President and Chief Executive Officer. "By avoiding the costly site licensing required for most other systems, the department saves dollars today while maintaining complete flexibility for the future." Monthly subscription-based pricing also eliminates any large up-front investment or long-term capital commitment, making it easier to budget and purchase.
EZFire Records incorporates and expands on the NFIRS and NEMSIS-compliant functionality of Phoenix Fire RMS, currently used by ProPhoenix fire department customers across the United States. New features such as start-up wizards and embedded video help make EZFire Records easy to learn and use.
ABOUT EZFIRERECORDS.COM
EZFireRecords.com is a division of ProPhoenix Corporation, with headquarters at 502 Pleasant Valley Avenue, Moorestown, New Jersey 08057. EZFireRecords.com is focused exclusively on delivering the most comprehensive, powerful and cost-effective cloud-based records management and mobile inspections solutions for fire departments in the United States. More information about EZFire Records can be found at http://www.ezfirerecords.com.
ProPhoenix Corporation, the parent company of EZFireRecords.com, provides state-of-the-art software solutions to public safety agencies across the country. A Microsoft Gold Certified Partner, ProPhoenix was included in Inc. com's 2012 list of the 5000 Fastest Growing Companies in America.