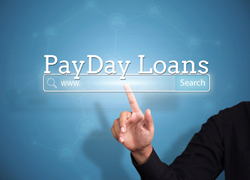 Seattle, WA (PRWEB) June 12, 2014
Every business owner, CEO, and marketing consultant that has experienced confusion and perplexity regarding the latest Google algorithm update, PayDay Loan 2.0, can find answers from the recently released review from Fannit.com.
Fannit.com explains that the original algorithm was released in June, 2013, targeting spammy queries. This update to the algorithm, a full year later, is designed to drill down even harder on those same queries and morespecifically targeting international spam queries.
In a nutshell, the PayDay Loan algorithm targets spammy queries. This means that most of us that practice good content, link-building that the Google Penguin algorithm likes, and generally white hat SEO wont be affected, Fannit reassures businesses concerned about their website.
Even businesses that do practice such healthy SEO behaviors can feel the sting of the update, however, if they are in a niche industry that commonly accumulates spammy websites, such as finance, insurance (especially claims) and payday loan companies, from whence the update received its name. Websites that use the keywords Google views as spammy queries will have already noticed a drop in rankings.
Of course, Fannit.com reminds the marketing world that Googles intention with this update is to weed out the low quality websites, rather than target those sites that have good content, healthy link-building and plenty of social interaction. Keeping the white hat methods of internet marketing going strong is what they assert will keep your website ranking at the top of the Google search pages.
About Fannit

Fannit.com is a full service internet marketing agency that helps companies increase their online presence through engaging and well placed content. They service Seattle area and U.S. based companies for content development, SEO, PPC, E-mail, Press Release, and Website Funnel Optimization.

Fannit

2911 Hewitt Ave

Everett WA 98201

425-359-7989