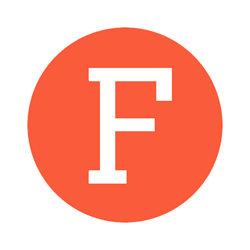 Seattle, WA (PRWEB) March 06, 2014
In the last 15 years, Geico has successfully branded their business with astounding success. With the creative use of their mascot, the Geico Gecko, and one of the best known slogans in history, they have earned the attention, and even affection, of customers across the US.
Fannit, an internet marketing firm from the Seattle area, has chosen to analyze this success in a recent publication by breaking down the key components of Geicos business branding and revealing the principles that they used to achieve success. Read the full article on Geicos principles for business branding on Fannits website.
Included in this publication is an infographic which visually describes the Geckos role in Geicos branding campaign. It presents information about the Gecko, what the mascot has accomplished for the company it represents, and what businesses can learn from it.
Following the infographic, the Fannit publication walks the reader through various specific aspects of business branding. It presents a clear definition of what branding means for a business, and the history of the term – answering such questions as, What does branding entail?
The publication concludes with four clear points and takeaway tips that have been extrapolated from Geicos branding strategy and shows businesses how to brand successfully. These tips include things like: choosing a unique and captivating business name, selecting a business mascot, and giving the business a good slogan. The article was written to inspire business owners and marketers to pursue excellent branding. This information, and more, is available to view on Fannit.com.
About Fannit

Fannit.com specializes in using Internet, social media and email marketing to help their clients connect with prospective new customers as well as current customers to generate business growth and expand their online voice. Fannit uses unique Internet marketing techniques like search engine marketing (SEM), content development, search engine optimization (SEO), pay per click (PPC), social media marketing (SMM), Lead Conversion Strategies, and email marketing to help their clients grow. Fannits corporate offices are located at 2911 Hewitt Ave Everett, WA 98201, but serves clients across the US, Canada and Europe.
Contact:

Neil Eneix

Chief Operating Officer

neil(at)fannit(dot)com

425.359.7989