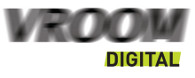 Dublin (PRWEB UK) 10 August 2012
Vroom Digital is a new Irish Internet Marketing and SEO (Search Engine Optimisation) company. They provide effective and transparent services to small and medium businesses.
Vroom Digital is based in Windsor Place off Pembroke Street in Dublin 2 where they have been operating since their launch 4 weeks ago.
Conceived from frustration at the lack of a quality service for small and medium businesses, their goal is to provide a high quality service at realistic prices. They specialise primarily in SEO but also offer services in PPC (Pay-Per-Click) Advertising, Social Media Marketing and Display Advertising.
Vroom Digital offer long-term SEO services tailored specifically for individual businesses. Their work is based on in-depth analysis and they do not engage in controversial or black-hat practices.
Recent updates in Googles ranking algorithm have resulted in some sites experiencing a drop in ranking position and traffic. This was due to the prevalence of artificial link building practices designed to manipulate search engine ranking positions. Vroom Digital does not practice suspect link building techniques that may result in future penalties but use organic link building techniques that lead to long-term results.
Head of SEO Dave Dungan stated the following: Vroom Digital does not offer quick-fix solutions but we do promise a dedicated service that will help to improve traffic, leads and sales substantially over a predefined period. We work on the basis that talented businesses should be visible on search engines and we help them to achieve this.
By providing high-quality, transparent services Vroom Digital hope to restore the reputation of SEO in Ireland and help regain the trust of many companies who view the industry with a degree of suspicion. They aim to help smaller companies to become more visible online and to use their websites effectively in order to grow their businesses.
Vroom Digital is a full service Internet Marketing company based in Dublin, Ireland. They offer a services in SEO, Pay-Per-Click, Display Advertising and Social Media.
###