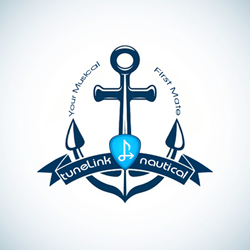 Wilmington, NC (PRWEB) April 30, 2015
New Potato Technologies, an innovator and developer of app-enabled accessories for mobile devices, is taking TuneLink where it has never gone before: Offshore. Coming later this year, New Potato will be adding TuneLink Nautical to the TuneLink family.
TuneLink Nautical is the most advanced audio interface, made for marine conditions, that provides a wireless Bluetooth audio link between your iPhone, iPod touch, iPad, iPad mini & Android mobile device and your vessel's sound system. Incorporating a best-of-class Bluetooth transceiver, FM transmitter and advanced fast-charge isolated USB charging port, TuneLink Nautical brings real innovation to the marine digital audio accessory market that is crowded with clunky docks, cabled solutions and poor-performing dongle-based FM transmitters.
Unlike non-marine audio equipment already available in the market, TuneLink Nautical is specifically designed to withstand the Marine environment to provide long-lasting audio on board your vessel. Designed with IP water protection to resist water intrusion and damage to lengthen the longevity of your product.
The TuneLink hardware device is controlled by a free application downloaded from the iTunes App Store or Google Play store. Once you have downloaded the free App, using TuneLink is as easy as PLUG IT, PAIR IT, PLAY IT, SHARE IT! Pair the device with your marine-grade receivers using a FM radio connection or direct connect to your auxiliary (AUX) input, and enjoy the flexibility to stow your device or take it with you while your tunes continue to play through your boat speakers over thirty feet away.
The TuneLink Nautical accessory will be available later this year. If you would like to be one of the first to test out this new product, request a review unit before the first shipment by contacting media(at)newpotatotech(dot)com.
About New Potato Technologies

New Potato Technologies is a creative design company headquartered in Wilmington, North Carolina, and focused on extending the amazing iPhone, iPod and iPad and Android platforms into new innovative areas.
For more details on TuneLink Home and New Potato, visit newpotatotech.com or contact media(at)newpotatotech(dot)com.