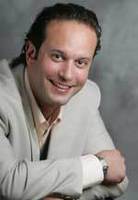 Boca Raton, FL (PRWEB) September 27, 2010
Jay Berkowitz, author and business keynote speaker, has been asked to present during the Social Media Marketing & Advertising event in Miami on September 30th. His presentation, Making Social Media Make Money – Ten Ethical Strategies to Generate Revenue through Facebook, YouTube, Twitter, Blogs, Podcasts, and Beyond, will offer web site marketing tips and ways to target your audience in marketing via social networking. The event will host social media companies, marketers and brands to review the latest techniques and tools to maximize web site promotion, ranking, and marketing. The one day event, organized by Influence People a global events company, will be held from 9am 5pm at the Ronald W Shane Centre.
Jay Berkowitz, Business Keynote Speaker, Will Highlight:


Key web site marketing tips for better search engine rankings with social media websites
How targeting your audience using social networking marketing will improve your conversion rate
What social media websites you must join today to protect your companys identity
Social media has become a crucial aspect to expanding your business online. There are ways to target your audience via social networking marketing that will help you make more money online, said Jay Berkowitz. This event is set to bring together experts within the social media community that will highlight web site marketing tips to help with online promotion and ranking in search engines.
About Influence People

Based in London and San Francisco, with a technical team in India, Influence People is a truly global events company. They specialize in running high-quality social media, digital marketing, PR and communications conferences in the UK, Europe and in the USA, including Monitoring Social Media series of events in Boston, San Francisco, New York, London and Paris.
About Ten Golden Rules

Ten Golden Rules is an interactive marketing agency founded by Jay Berkowitz based in Boca Raton, Florida. This search engine marketing, social media and strategic consulting agency helps companies develop programs to generate website traffic, convert traffic into leads and sales, and improve their Internet marketing strategy. The firm works with clients to target their audience with marketing and social networking. The 10 Golden Rules Internet Marketing Podcast is available at Podcast.TenGoldenRules.com and on iTunes. For more information please visit TenGoldenRules.com.
About Jay Berkowitz

Jay Berkowitz has been recognized as one of the top business keynote speakers at many popular national and international conferences as well as a highly respected Internet marketing consultant. His presentations cover topics such as web site marketing tips that help with promotion and ranking in search engines to generate more business for companies online. Mr. Berkowitz author of The Ten Golden Rules of Online Marketing, is also an active blogger, podcaster, and Internet strategist. He developed the University of San Franciscos Internet Marketing Masters Certificate program and is the founder of http://www.InternetMarketingClub.org. He has managed marketing departments for Fortune 500 brands: McDonald's Restaurants and Coca-Cola, and has managed online and offline programs for AT&T, Sprint, and leading health and fitness website eDiets.com. Mr. Berkowitz has received numerous awards including a SOFIE Award for Best Use of Emerging Media, a Special Bernays Award and the Gold Medal from Women in Communications.
###