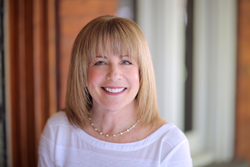 Wilton, CT (PRWEB) May 13, 2015
Womens Success Coaching, an executive coaching firm that specializes in helping women navigate the realities of the workplace and reach their leadership potential, today released the results of a recent online survey it conducted of professional women who were largely in mid-level management roles and above.
In our recent survey of professional women, more than 40 percent of participants said they face challenges with career advancement, said Bonnie Marcus, M.Ed., president of Womens Success Coaching. At the same time, more than 40 percent of the survey respondents indicated they are learning the importance of relationships for their career trajectory. This is an encouraging trend as managing workplace politics is critical for career advancement. By understanding how to become savvy and succeed in workplace politics without compromising ones integrity or feminine traits, women thrive in leadership.
The recent survey also revealed that 30 percent of professional women do not know what their value proposition is.
Identifying your value proposition and learning how to confidently communicate how your work benefits the organization is also an important component for career advancement, added Marcus. As the survey indicated, there is a large opportunity for women to reflect on what value they bring to the workplace, and position their strengths across the organization with key decision makers for their individual success.
Other Key Findings


Increasing Workload – More than 30 percent of women surveyed said they are challenged with an increasing workload. These findings align with a recent EY study that indicated around the world, 46 percent of managers are now working more than 40 hours per week with 40 percent saying their hours have increased over the last five years. With employers encouraging their employees to do more with less, Womens Success Coaching sees professional women often stuck in the doer trap of taking on additional work that does not benefit their careers. While a woman may be viewed in the workplace as the go to person, she is not perceived as having leadership potential, according to Marcus. Marcus sees women in leadership roles thrive by delegating tasks more effectively and empowering their teams.
Gender Bias and Equal Gender Representation Insights More than 25 percent of survey respondents indicated that gender bias is a top concern, and 58 percent said there is there isnt equal gender representation in their workplace. The top reason professional women surveyed believe other women are promoted is due to great performance, while survey respondents perceive that men are promoted because they engage in office politics.
However, Womens Success Coaching has seen with its hundreds of clients that women who rely on performance alone have a disadvantage they lack the social and political capital to position themselves for success.
Sponsorship Program Adoption Thirty-four percent of professional women respondents indicated they do not know what a sponsorship program is and many respondents said their workplace does not offer one. Sponsorship programs link high-level executives with high-potential employees to help those employees catapult their careers.
While sponsorship programs are not near as common as mentorship programs, they can be powerful, Marcus says, in that they create career-building opportunities for the employee, while positioning the participating executive as a champion of high achievers and one who positively impacts business success.
The online survey of professional women was conducted in April 2015. Earlier this year, Marcus, a thought leader on women in the workplace, released [The Politics of Promotion, which offers women the tools and guidance they need to successfully navigate the realities of their organization, emphasizing the need to understand office politics to advance their careers. Marcus developed the framework she shares in [The Politics of Promotion based on her own business experience in her 20+ years in sales and management.
About Womens Success Coaching

Founded in 2007, Womens Success Coaching, led by President Bonnie Marcus, M.Ed., has assisted hundreds of women globally in navigating the workplace and advancing their careers. Forbes honored Womens Success Coaching three years in a row as one of The Top 100 Websites for Professional Women.
A recognized thought leader for women in the workplace, Marcus is a sought-after national and international speaker and a Forbes and Business Insider contributing writer who has also been featured in Fast Company, Fortune, Wall Street Journal and Huffington Post among other leading outlets. Earlier this year, Marcus released The Politics of Promotion, which offers women the tools and guidance they need to successfully navigate the realities of their organization.
Her extensive business background includes CEO of a ServiceMaster company, VP of Sales at Medical Staffing Network, and two other national companies in the healthcare and software industries. She has held executive positions in startup companies and Fortune 500 companies.
Marcus received a BA from Connecticut College and a M.Ed. from New York University. She is an ICF certified executive coach.
###