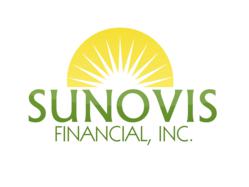 San Francisco, California (PRWEB) October 23, 2012
The recently released Empire State Manufacturing Survey has manufacturers in the worried. As a proxy for business conditions in the New York area, the recently released survey is a bad sign for traditional manufacturers. It is the second consecutive negative reading for the index, and was far below the consensus expected. Is this contraction a warning for manufacturers?
It is certainly too early to say whether this contraction is normal, or is a sign of bad things to come. Supporting the negative consensus are the Federal Reserve numbers for August, showing a 1.2 percent decrease at factories, mines and utilities. This is the largest drop since March 2009.
Both the shipments index and the employment index remained virtually unchanged, both positives for future growth. In addition, according to the report, indexes for the six-month outlook were mostly steady to somewhat higher than in August, suggesting modestly greater optimism about business conditions in the months ahead.
The data points to the possibility a short-term pullback in an otherwise strengthening manufacturing sector. Since the Great Recession, we have seen other pullbacks – in 2010 (1 month) and 2011 (5 months) – so it is not unreasonable to think that we are experiencing something similar. Assuming that manufacturing will recover as we head into the autumn and winter months, what steps should small business manufacturers take to protect their businesses?
Holding cash and limiting capital expenditures are two ways to protect businesses in an uncertain economic climate. With world economies contracting, it is unlikely that export growth will reassert itself anytime soon. Domestic growth is also unlikely as long as unemployment remains above 8% and consumer spending remains stagnant.
One highly under-utilized area of manufacturing that has strong growth potential is that of advanced manufacturing. The Presidents Council of Advisers on Science and Technology, has defined advanced manufacturing as a group of activities that either depend on the use and coordination of information, automation, computation, software, sensing, and networking, and/or make use of cutting-edge materials and emerging capabilities enabled by the physical and biological sciences, including nanotechnology, chemistry, and biology.
These advanced manufacturing activities are likely to spur growth in the U.S. manufacturing sector, if business owners are able to see the opportunities and capitalize on them. While traditional manufacturing is in a decline, the advanced manufacturing jobs have increased by more than 40% since 1980. This trend is only likely to accelerate as technology plays a larger role in manufacturing and product creation.
Those manufacturers who are willing to invest in advanced manufacturing will also find it easy to obtain financing for new development projects. The Small Business Administration has created both the Small Business Technology Transfer Program (STTR) and the Small Business Innovation Research Program (SBIR), both of which are designed to spur manufacturers investment in technological research and advances. Over $ 2 billion is earmarked for these programs.
To learn more about ways to obtain SBA funding for technological research and development, contact Sunovis Financial. Sunovis Financial is a leader in small business lending, with a mission to help rebuild America one business at a time. Sunovis guides and assists small businesses with funding.