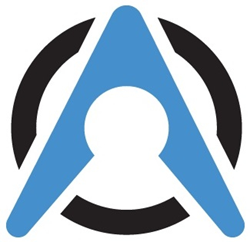 San Bruno, CA (PRWEB) September 09, 2014
San Bruno, CA , September 9, 2014 – Today, Alpha Flight Guru launches a newly-updated website that improves the company's hands-on, personalized service provided to its customers. Alpha Flight Guru, an international travel agency, offers luxury service to business- and first-class travelers worldwide. After months of interviews with consumers around the world, Alpha Flight Guru designed, developed and launched the new site. Now, customers can visit the site, view the company's services and quickly understand and follow the process for obtaining discount flight information. The new site also includes useful information about airlines and international travel destinations.
Feedback from customers, business- and first-class travelers, informed the company that they were frustrated because they weren't properly informed about the ticketing process. The quality of design was also poor and customers were left unsure about their expectations for the company's products and services. The new website solves these issues and provides an easy-to-use interface that guides customers through the request for information process.
Now the site helps bring respect, trust and credibility to an industry inundated with inferior operations. The site is easier to use and also includes helpful information about airlines and travel destinations to help customers during their trip. For example, a traveler landing in Johannesburg will find information about airport lounges, restaurants, local hotels, etc.
Alpha Flight Guru recruited the assistance of two San Francisco Bay Area agencies to assist in the development of the new website. Connector Branding, a branding and web design development agency in Lafayette, CA, created the design, layout and development for the site. Roaring Pajamas, a digital marketing agency in San Carlos, CA, performed the search engine optimization (SEO) services for the site.
"Our new site is user-friendly, simple and easy to navigate," said Vlad Myasnyankin, CEO Alpha Flight Guru. "We're especially proud of our detailed airline and destination information and think it will really help travelers find what they need during their trip."
For information about business class or first class tickets to destinations worldwide, visit Alpha Flight Guru or contact us at 800-359-5175.
About Alpha Flight Guru
Alpha Flight Guru was founded by a small group of individuals with over 30 years combined travel experience and has been serving the airfare needs of business and leisure travelers alike since 2010. Alpha Flight Guru carries a strong, global online presence with their headquarters based out of San Bruno, California, and additional locations in New York, Arizona and Pennsylvania.
Alpha Flight Guru specializes in business and first class international airfare, and typically saves travelers thousands over competitors by utilizing their extensive knowledge of the airline industry. Accredited by many travel organizations and supported with an 'A' rating by the Better Business Bureau, Alpha Flight Guru provides the best of online interaction and personal phone service.