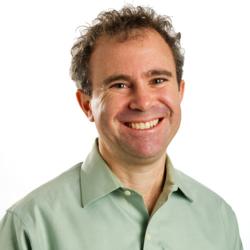 Rochester, NY (PRWEB) April 12, 2013
For marketers, new CRM (Customer Relationship Management) tools make it easier not only to track individual sales, but also track the reach of online and offline campaigns. And the real value comes from connecting the dots so they can see at the customer level how much their target audience is buying, right? Well, thats only partially correct. What really matters is not how much the target audience bought, but how much more they bought because of marketing efforts. In this new white paper, Marc Solomon, senior strategist at Catalyst, a direct and digital marketing firm, explains the concept of incremental sales vs. total sales, why its so important to master, and explains how to measure and control for incremental vs. total sales.
This approach can be leveraged not only to measure the true impact of an overall campaign, but also the impact of specific campaign channels or tactics, Solomon said. Its the incremental, not total, sales that are important to determining your marketing ROI.
Dowload the white paper at http://www.catalystinc.com/white-paper/the-case-for-incrementality-how-to-measure-the-real-roi-of-your-marketing-programs/.
About Catalyst
Catalyst (http://www.catalystinc.com) is a direct and digital marketing agency that helps clients acquire, retain and develop long-term relationships with their customers. We combine intellectual curiosity and inquisitiveness with hard-core analytics, deep customer insight and a measurement mindset to take the guesswork out of marketing decisions. We call it Science + Soul. Headquartered in Rochester, NY, our clients include AAA, AMC Theatres, Eastman Kodak Company, Embrace Home Loans Inc., First Niagara Financial Group, Heraeus Kulzer, Oreck, Valvoline and Xeikon, among others.
Follow us on Twitter: http://twitter.com/scienceplussoul/