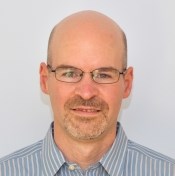 Boston, MA (PRWEB) September 10, 2013
WordStream Inc., a leading provider of search engine marketing software and services, today released a new version of its PPC management platform, PPC Advisor, now with support for the creation and management of PPC landing pages. The new toolset, Landing Pages & Leads, includes a simple point-and-click interface for building landing pages, enabling businesses to quickly create effective landing pages, drive more leads through PPC, and better track and measure results.
Without properly designed and optimized landing pages, PPC campaigns are doomed to fail. But landing page creation poses a challenge to most businesses. It typically requires involvement from teams across a company, including development, design, and IT resources, which creates bottlenecks that impede progress. Further, Google AdWords does not offer tools to help advertisers complete this necessary step in the PPC process.
With Landing Pages & Leads, AdWords users can finally cross the finish line, closing the loop from click to conversion. Landing Pages & Leads offers powerful benefits to paid search marketers: