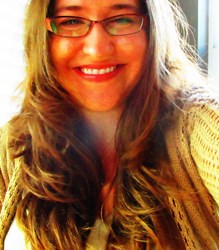 Austin, TX (PRWEB) January 21, 2014
Snappy Copywriting is pleased to announce the opening of their new online store offering website copy, email copy, press release, and content marketing for business owners who desire both creative and ethical advertising for their business. From single press releases to complete website write-ups, Snappy Copywriting offers quality writing at reasonable prices. And in celebration of the new store launch, business owners will also receive a discount of 20% off any minimum purchase of $ 50 through January 31, 2014, when they use the code NEWSTORELOVE.
Owner Amanda Craig prides herself on Snappy Copywritings commitment to ethical advertising that other marketers often lack. "Too many advertising agencies or copywriters write for the bottom line and ignore ethical dilemmas in their advertising. Just because they can do something doesn't mean they should." She added, "Compromised ethics and poor judgment is why we read in the news every day of the week about brands doing damage control for their business. The old adage used to be that 'any advertising is good advertising'I don't feel that is the case any longer. People are getting tired of the hamster wheel. Copywriters and advertising agencies need to take a more responsible approach."
In addition, Amanda Craig is also looking forward to offering small businesses help through her Snappy Business Solutions line of products. For small business owners just getting started, the upcoming Branding Basics series will give guidance on how to get your business started right, both on paper and the real-world reality of how to brand properly for the clients who need to find you. And with all that is going on, how is she handling all the changes? Its fantastic! It isn't every day a girl gets a shiny new store! she replied. "I'm excited about what this offers my current and future customers.
Copywriting services can be purchased on the Snappy Copywriting website. Clients who need assistance with questions or initiating the process can email for more information, and an FAQ on the website provides a walk-through of the entire process.
Snappy Copywriting is based out of Kyle, Texas, located near Austin, Texas, and has been in operation since January 2012. For more information on any of their services or products, please visit the Snappy Copywriting website. Additional information is also available on Snappy Copywriting's Facebook and Twitter pages.