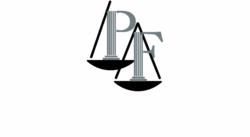 New York, New York (PRWEB) April 30, 2013
A transit worker died after being hit by a subway, reported The New York Times (4.25.13). Signal maintainer Louis Moore slipped and fell in front of a train. Among all incidents, slips, trips and falls make up the majority of fatal workplace related accidents, New York personal injury lawyer David Perecman said.
The 58-year-old Metropolitan Transportation Authority employee was walking on a catwalk near the entrance to the 46th Street station in Astoria when his equipment belt got caught on a gate at the end of the platform. This caused him to slip and fall onto the tracks and into the path of an E train, The New York Times said.
According to the United States Department of Labors Bureau of Labor Statistics(BLS), 4,609 workers were killed on the job in 2011. Fatal falls, slips, or trips took the lives of 666 of those workers. This number constitutes approximately 14 percent of all fatal work injuries.
An investigation into the accident is being conducted, reported The New York Times.
Lawyers at The Perecman Firm understand that comprehensive fall-protection programs could reduce the number of serious or fatal injuries in almost all cases. To lessen the risk of falls, employers could 1) incorporate safety in work planning, 2) identify all work site fall hazards, 3) conduct regular safety inspections, 4) train employees to recognize and avoid unsafe conditions, and 5) provide the right protective equipment and training.
Whether this accident was the result a hazardous working environment or caused by human error, it likely could have been prevented, said Perecman.
The loss of a main contributor of financial support to a family can be devastating. A death can result in the loss of a home, loss of vehicles, and other serious financial problems. The thorough investigation of the death can help all uncover all potential sources of compensation that can be obtained through workers compensation, insurance, and the legal system.
For more than 30 years, the personal injury lawyers at The Perecman Firm in New York have aggressively helped injured workers and-or their families obtain compensation following accidents in New York. Contact The Perecman Firm at 212-977-7033.

About David Perecman and The Perecman Firm, PLLC:
For the past 30 years, the New York construction accident, medical malpractice, auto accident, personal injury, and civil rights violation lawyers at The Perecman Firm, PLLC have handled all types of New York personal injury cases, including personal injury accidents in the workplace. David Perecman, founder of the Firm, has been recognized for his achievements as an Honoree in the National Law Journal's Hall of Fame, in New York Magazine's "The Best Lawyers in America" and The New York Times Magazine "New York Super Lawyers, Metro Edition" for the years 2007-2010. The prestigious U.S. News & World Report ranks The Perecman Firm among the top 20 personal injury firms in New York City for 2011-2012 and 2012-2013.
The Firm has recovered millions of dollars for its clients. Among the more recent victories, Mr. Perecman won a $ 15 million verdict** for a construction accident (Index 112370/03) Supreme Court, New York County, a $ 5.35 million dollar verdict*** for an automobile accident (Index 2749/04) Supreme Court, Kings County, and a $ 40 million dollar structured settlement for medical malpractice (Index 2146/03)****Supreme Court, Kings County.
The Perecman Firm serves Manhattan, Bronx, Brooklyn, Queens, Staten Island, Long Island, Westchester, Upstate NY, Morris County, and Rockland County.
**later settled while on appeal for $ 7.940 million