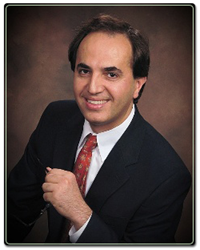 Newport Beach, CA (PRWEB) November 05, 2013
Newport Beach Plastic Surgeon, Dr. Ali Sajjadian has launched a new and improved website to better showcase his practice to existing and potential customers. Dr. Sajjadians new websites utilizes an innovative responsive design, that allows visitors to view the website seamlessly on any platform. Additional improvements to Dr. Sajjadians website include a cutting-edge design that emphasizes functionality and ease of use while still maintaining an aesthetically pleasing design.
Dr. Ali Sajjadian is a triple board certified plastic surgeon who brings more than a decade of experience and a wealth of knowledge to every procedure he performs. Dr. Sajjadian is recognized as a top plastic surgeon, distinguished member and fellow of multiple surgical boards, and a professor and author of over 70 publications related to cosmetic and reconstructive plastic surgery.
Dr. Ali Sajjadian launched his new website to showcase his practice in a new and informative structure that will keep his existing patients and potential new clients informed of the services he offers. The responsive design ensures that the nearly 25 percent of medical related searches that come from a mobile device will have the same access as computer users.
After years of service in Newport Beach and Orange County, CA, I wanted a website that would better inform my patients of the options available to them at our surgery centers, regardless of their device of choice, explains Dr. Sajjadian. I have no doubt this new website does exactly that and more. The new website helps provide current patients and future patients with the information that everyone should see when considering plastic surgery.
Dr. Sajjadian is one of few plastic surgeons in the United States who holds Triple Board Certification from the American Board of Plastic Surgery, the American Board of Otolaryngology, as well as the American Board of Facial Plastic and Reconstructive Surgery.
Dr. Sajjadian is also happy to offer a complimentary initial consultation for any new customers that are considering plastic surgery. The consultation is designed to be an information-gathering session in which Dr. Sajjadian will propose a customized plan of action to deliver an individualized procedure, based on the unique needs of the patient.
About Dr. Ali Sajjadian: For many consecutive years, Dr. Sajjadian received the honor as one of Americas Top Physicians. He is a former Assistant Professor of Plastic Surgery and a faculty member of the Plastic Surgery Residency Program at the University of Pittsburgh Medical Center. Dr. Sajjadian, renowned as a Newport Beach rhinoplasty specialist, conducted extensive research and taught cosmetic and plastic surgery of the face, breast and body to both residents and fellows. He is also a former instructor of Facial Plastic Surgery at Emory University. To schedule a free initial consultation with Dr. Sajjadian, visit the new website or contact Dr. Sajjadian with the information below:
Dr. Ali Sajjadian

496 Old Newport Blvd; Suite 3

Newport Beach, CA 92663

(949) 515-0550

http://drsajjadian.com/