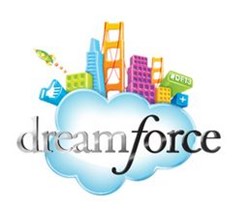 San Francisco, California (PRWEB UK) 14 October 2013
NewVoiceMedia (http://www.newvoicemedia.com), today announced it will be a gold sponsor of salesforce.coms Dreamforce 2013 conference (http://www.dreamforce.com). The conference will be held Nov. 18-21, 2013, at the Moscone Center in San Francisco.
NewVoiceMedia is a leading global provider of true cloud contact center and multi-channel communications solutions. Integrating seamlessly with Salesforce, its ContactWorld technology enables businesses of all sizes to deliver a personalized and unique customer experience and drive a more effective sales and marketing team. NewVoiceMedia will be in booth W222 in the Cloud Expo.
Jonathan Gale, CEO of NewVoiceMedia, comments, Were delighted to bring our market-leading cloud contact center solutions to the largest cloud event of the year. The contact center industry is in an incredibly exciting phase as it transitions rapidly to the cloud. Our true cloud technology is available, secure and scalable and were continually tapping into major developments in social media and mobile devices to ensure every customer interaction is a great experience.
Businesses around the world are turning to social and mobile cloud technologies to create deeper connections with their customers, said Lynn Vojvodich, chief marketing officer, salesforce.com. Dreamforce attendees will experience firsthand how working with salesforce.com and partners such as NewVoiceMedia can accelerate their transformation into customer companies.
Dreamforce 2013 is the worlds largest vendor technology conference, and expects more than 120,000 people to register to attend this year's 11th annual conference and experience the power of social and mobile cloud computing and connect with their customers in a whole new way. With more than 1,100 sessions and 350 cloud companies in the expo, attendees can participate in interactive sessions, hands-on training with cutting-edge technology, thousands of live demos and unparalleled networking. In addition, Dreamforce welcomes special guests Sheryl Sandberg, COO of Facebook; Marissa Mayer, President and CEO of Yahoo!; and Deepak Chopra, Founder of The Chopra Foundation. Dreamforce 2013 offers attendees everything they need to accelerate their customer company transformation in four days, under one roof.