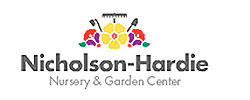 (PRWEB) February 08, 2013
Nicholson-Hardie Nursery & Garden Center has posted their list of over twenty spring gardening programs available for spring 2013. Nicholson-Hardie, known as the Dallas areas Best Garden Store by the readers of "D" magazine, The Park Cities People, and Preston Hollow people newspapers, are happy to share their professional knowledge and help customers achieve beautiful and bountiful gardens this year.
The classes vary greatly by topic, from urban vegetable gardening and shade gardening, to learning how to use herbs, and treating azaleas for the Dallas climate. All the classes offered are recommended for any skill level. The majority of the programs will be taught by Bob Wilson, a degreed horticulturist, and Master Certified Nurseryman who has been inspiring gardeners and gardens for three decades. The best part is, Nicholson-Hardie staff says, These programs are free of charge! All we ask is that a reservation is made in advance.
All programs will be held at the Garden Center location at 5060 W. Lovers Lane. Reservations can be made in advance by calling the store at 214-357-4674. There is also a full class list, as well as a form that can be used to register on the website at http://www.nicholson-hardie.com.
About the company:

Nicholson-Hardie was founded in 1899, and has been owned and operated by the Bracken family since 1974. Our roots, however, are much deeper. We offer the abundance of garden; antique and modern roses, azaleas, topiaries, camellias, unusual perennials, orchid flowers, and much more. We also have a full slate of garden art and accents from fountains to statuary. We also offer an extensive selection of home d